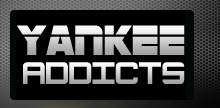 February 15, 2010 · Perry Arnold · Jump to comments
Article Source: Bleacher Report - New York Yankees
Hal Steinbrenner received a telephone call from Nan Croft, an assistant comptroller in the Tampa office of the New York Yankees.
"Mr. Steinbrenner, I've been going over some of the invoices from the training facility and thought you needed to know there are some strange things going on over there."
Croft went on to detail some of her concerns to Steinbrenner.  When she was finished Hal directed her to get over to the training facilities and talk to Girardi about some of the expenses.
Croft was waiting with her briefcase when Girardi showed up Monday morning.
"Mr. Girardi, Mr. Hal Steinbrenner sent me over here to go over some expenses with you."
"Expenses, since when does Hal worry about expenses?"
"Well, these aren't exactly normal costs. I need to discuss this with you. Can we go in your office and sit down?"
"How long is this going to take?"
"I don't know. Some of these things need some explanation."
When they were seated at the desk, Croft began.
"First of all, there is a new hire here that was not authorized. A Madam Mahmoud was hired as a special advisor. What is she doing?"
"Well, she is covering some areas that no one else could."
"But, what does she do?"
"Well, she is working specifically with Brett Gardner. Helping him with adjustments in his game."
"But you have given her an office and she has some unusual expenses listed. What is she using chicken entrails and owl beaks for?"
"It's part of her essential tools. We really need her here to work with Gardy. I'll call Hal and explain it to him."
"Okay, I'll let you deal with Mr. Steinbrenner on that. But he is really determined to stay on budget this year. And he is not going to like her salary when it was not expected."
"What else you got?"
"Well, there is $45,000 dollars to build half a barn.  Half a barn?  Can you explain that?"
"Well, we didn't need a whole barn, so I just had Kevin Long get a half barn built."
"But what good is a half of a barn?"
"Well, you see that's part of Gardy's training again. We've got one of the groundskeepers tossing balls on the barn so Gardy can hit them, when they roll off. We only needed one side of the barn since it is just for rolling the balls off it."
"But $45,000 for half a barn to roll balls off?"
"Yeah, it had to be a union job."
"And then there is an invoice here for $79,000 for painting a mural on the barn? What is that about?"
"Well, we talked about it and it was a little embarrassing to have the half barn out there. So we got this guy to paint palm trees and stuff on it, sort of camouflage. Blends in real nice."
"That is crazy. You have spent $124,000 for part of a barn to roll balls off of. Mr. Steinbrenner is not going to be happy."
"Look, have those two bills been paid yet?"
"Why, no. I wasn't going to pay them without some explanation."
"Good, then just give me those two invoices and I will pay them myself. I told Kevin when we decided to build the barn that I'd take care of it.  I just hope no body tells Kim I'm paying for a barn."
"Half a barn."
"Yeah, whatever. What else you got?"
"Well, there's a bill here from some farm. Says Kevin Long ordered a chicken. What did Mr. Long want with a chicken."
"That's part of the barn deal too. It's for Gardy. Just let me have that bill and I'll eat that one too."
"But there's more. There is a vet bill here, something about treatment for injury to the left leg of the chicken and fitting the chicken with a prosthesis. The vet bill is for $7654.00. What was that about?"
"Well, that goes back to Madam Mahmoud. She didn't understand about the chicken which Long got as a pet for Gardy and she cut one of its legs off as a talisman for Brett to wear around his neck."
"Kind of hard to explain all this."
"Yeah, I know. What else have you got?"
"Well, there is a bill here for $89,500 for ten uniform jerseys, size 33, No. 51 on the back. How could ten jerseys possibly cost $89,500?"
"Well, it should be in the details there. See, they have some kind of special fire retardant material in them. It will really save money in the long run, because Brett was going through about seven shirts a day."
"How was he doing that?"
"They were catching on fire spontaneously. He just runs so fast that they were catching on fire.  With these new jerseys he should be fine."
"Oh man, I don't know. And I thought Mr. Gardner wore No. 11. If these are his shirts, why do they have No. 51 on them?
"Long story, but Gardy is going to be a switch hitter. He wanted No. 7, Mickey's number. But we couldn't swing that. So we are going to give him Bernie Williams' No. 51. We can still use that one."
"And then we got this bill from Hillerich & Bradsby for 144 bats which are special order. What is that about?"
"Well, if the barn thing, hitting foul balls doesn't work out, we are going to have Gardy bunting a lot more this year and those bats are just a little flatter on one side. Should help his bunting."
"Mr. Girardi. I really don't know much about baseball. I'm a CPA and they pay me to keep an eye on costs. But could you help me here. I thought if you bunted a baseball, it meant that you didn't swing the bat. You just sort of let the ball hit the bat softly, don't you?"
"Yeah, so?"
"Well, you're probably not going to break many bats just bunting are you?"
"No."
"So why does Mr. Gardner need 12 dozen bats when he is just going to be bunting?"
"Look, this is a sensitive young man. He already has a lot on his mind because of all the other outfielders Cashman has brought to the team this winter. And if all the other players were getting big orders of bats in and he only got a half dozen, think what that would do to his self esteem. We have to be careful about these things."
"Well, Mr. Girardi, what I have to be careful about is the team paying bills that have not been approved."
"Geez, Ms. Croft, just leave all of them with me. Gardy is my boy and I'll take care of his costs myself."
Read more New York Yankees news on BleacherReport.com