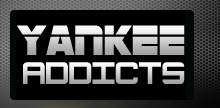 March 9, 2010 · Perry Arnold · Jump to comments
Article Source: Bleacher Report - New York Yankees
Brett Gardner started in center field for the New York Yankees yesterday.
But before all you Brett Gardner fans out there (all 12 of you) get too excited, Curtis Granderson started in center field for the New York Yankees yesterday as well.
The Yankees played split squad games in Florida.
Gardner was 0-for-3 at the plate, dropping his spring training average to .083. He has one bunt hit in 12 times at bat. Meanwhile, headlines out of Tiger land show rave reviews for former Yankee prospect Austin Jackson.
Jackson was traded in the offseason in part of the deal that brought Granderson to the Yankees. Jackson is starting in center field for Detroit and so far this spring he is hitting .556. He has five hits in nine at-bats.
Jackson has also had five walks this spring. So he has been on base 10 times. He has also shown speed on the base paths. Jackson was heralded for the past several years as the future of the Yankees in center field. But the Yankees apparently showed a preference for Gardner over Jackson and let Jackson go.
Obviously all these numbers, both for Gardner and Jackson, are early spring training numbers. Neither of them is hitting against the same pitching as they will see when the games start for real in April.
But last year Gardner won his starting job based on his spring training performance. If Yankee management uses the same basis for who will start this year and if spring training were over today, they should ship Gardner out to the minor leagues.
Austin Jackson may make a great many Yankee fans wonder, "What could have been?"
And Brett Gardner may make a great many Yankee fans wonder, "Why?"
Read more New York Yankees news on BleacherReport.com