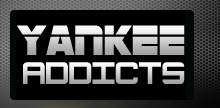 March 17, 2010 · Perry Arnold · Jump to comments
Article Source: Bleacher Report - New York Yankees
Brett Gardner started in centerfield for the second straight day for the New York Yankees. Today, Gardner also hit leadoff as the Yankees lost to the Phillies 6-2.
Gardner had a great game, with two hits in three times at bat, including a triple. He also scored a run. He raised his average for the spring to .240. He also stole one base.
In yesterday's game against the Astros, Gardner started in center and hit in the nine hole. He went 1-for-3 at the plate
The game against the Astros featured what was reportedly the Yankees' regular season starting lineup. Joe Girardi, Yankee manager, did leave himself some wiggle room by saying that there was still room for change in the outfield.
But Girardi had made it clear before Tuesday's game that he intended to put his regular squad on the field and begin to let the starting players learn to work together. That makes perfect sense, and with less than three weeks before the games count, Girardi must make this move.
All appearances are that Gardner will be the starting centerfielder. And in the last two games, he has shown the ability that many Yankee fans have thought he had.
Gardner brings elements to the game that the Yankees have lacked, and if he is the starting centerfielder, the team will be better on defense than last year.
And if he can continue to hit, he will bring a great deal of depth to the lineup.
Read more New York Yankees news on BleacherReport.com