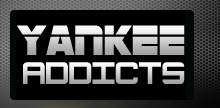 March 15, 2010 · Perry Arnold · Jump to comments
Article Source: Bleacher Report - New York Yankees
Brett Gardner started in center field and hit sixth in the batting order as the New York Yankees lost a spring training tilt to the lowly Pittsburgh Pirates Sunday.
Neither position is a likely spot to find Gardner after the regular season starts in just 20 days.
Because it is uncertain if Gardner can hold down a regular outfield slot, the Yankees will almost certainly put Curtis Granderson in center because he will be playing every day.
It is inconceivable why Joe Girardi would have hit Gardner sixth even in an exhibition game. The six hole is a power slot, and Gardner has absolutely no power.
Gardner went 0-for-2 at the plate against Pirates pitching. He did draw a walk, but he also struck out once and left one runner on base. He finished the game hitting .158 for the spring.
In the field, Gardner was credited with one assist.
In a split-squad game against the Orioles on Saturday, Gardner was 1-for-3 at the plate with a walk and a strikeout.
In that game Gardner was again the starting center fielder, but this time he led off, a place in the order much more suited to his skills if he could ever prove he has the propensity to get on base at even an average rate.
Gardner is still the most likely player to start in left field. Among a large cast of characters now auditioning for one place in the outfield, Gardner is the favorite of the manager Girardi.
Gardner has not hit well in games this spring, but he is the fastest player on the field, will cover more ground in the field than any other Yankee outfielder, and gives the Yankees an option to run when he gets on base.
The only other Yankee who will be a regular threat to steal is Granderson.
Left field is Gardner's position to lose. He has tried every way possible to show this spring that he just doesn't have the stick to play every day.
From gimmicks like bunting to striking out far too frequently against pitching that is not regular-season fare, Gardner has not had the kind of spring that won him a starter's role last season.
The Yankees have announced that Robinson Cano will hit fifth in the order and that Granderson, Nick Swisher, and Gardner will be the bottom three.
It has been a long, long time since Yankee fans have seen a bottom three that will strike out as much as this trio will, and Gardner may not last any longer this year in the starting lineup than he did last year.
Unfortunately, the Yankees can no longer look to Melky Cabrera when Gardner falls on his face, and Yankee fans can no longer pine for the likes of Austin Jackson at Triple-A.
Jackson is now playing for Detroit. Yesterday he hit two triples among his three hits. He scored three runs and finished the day hitting .429 for spring training.
For Atlanta, Cabrera is hitting .320 this spring. He started in center field for the Braves yesterday as his new team beat the Blue Jays in a 13-9 slugfest.
Read more New York Yankees news on BleacherReport.com