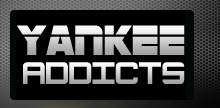 April 15, 2010 · Perry Arnold · Jump to comments
Article Source: Bleacher Report - New York Yankees
Brett Gardner was 0-3 for the New York Yankees. Not zero for three at bats in yesterday's loss to the Angels.
Gardner is zero for the last three games. In a total of 10 at bats in the last three Yankee games, Gardner has not gotten a hit.
He did get one walk yesterday and scored one of the Yankee runs.
Gardner is not the only Yankee struggling right now. The most obvious is Mark Teixeira. But Teixeira has enough credit in the bank to run up some lousy numbers, even for the entire month of April.
Gardner, on the other hand, has no major league history to bank on. One must think Gardner is on a short leash.
Despite trading away last year's starting center fielder, Melky Cabrera, in the deal that brought a beleaguered Javier Vazquez back to the Bronx and trading top prospect Austin Jackson to the Tigers in the deal that brought Curtis Granderson to NYC, the Yankees did not show a lot of offseason faith in Gardner as their future regular outfielder.
The Yankees signed free agents Randy Winn and Marcus Thames, and both are still on the club. They also picked up Rule V draft choice Jamie Hoffman, who failed to make the club in camp and went back to the Dodgers.
But there are a number of young studs in the minor leagues who showed a lot of promise in Spring Training and Gardner must perform or he is not long for the starting line up.
Whether it will be Thames or Winn or a call up from Scranton, Gardner must hit or sit.
Read more New York Yankees news on BleacherReport.com