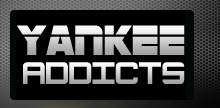 April 1, 2010 · Perry Arnold · Jump to comments
Article Source: Bleacher Report - New York Yankees
Brett Gardner has been projected to the American League MVP for 2010.
With Opening Day only three days away, Gardner has been picked by any number of baseball experts to garner his first MVP award.
He is projected to hit .325, score 125 runs and steal 135 bases.
April Fools! Sorry, couldn't resist.
As of now, Gardner has had a horrible Spring Training at the plate. He is hitting .200 after going 0-4 in the Yankees loss yesterday.
In the meantime the player he may have replaced in the Yankee outfield, Melky Cabrera, went 1-3 for his new team, the Atlanta Braves, scored a run and is hitting .286 for Spring Training.
And the "heir apparent", Austin Jackson, who was traded in the offseason, went 2-3 and scored two runs. AJax is hitting .356 this Spring and will open the regular season as the Tigers center fielder and lead off hitter.
In the meantime, when Gardner plays he will bat ninth.
And it is completely unclear that Gardner will be a regular. He won the starting center field job in 2009 off a great Spring Training run. But he was unable to keep the starting job because he could not hit.
So, no Brett Gardner will not be the MVP. Don't look for much of anything from Gardner this year unless you are really into Schadenfreud.
Read more New York Yankees news on BleacherReport.com