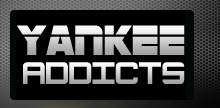 September 11, 2013 · J.J. Schoch · Jump to comments
Article Source: Bleacher Report - New York Yankees
Bobby Valentine just can't help taking shots at the New York Yankees.
While talking to WFAN radio on Wednesday, Valentine started discussing the role of baseball after the 9/11 attacks and how it helped restore order to the city of New York. However, the former New York Mets manager talked less about the impact of baseball and more about how the Yankees didn't help the city as much as his team.
Let it be said that during the time from 9/11 to 9/21, the Yankees were (not around). You couldn't find a Yankee on the streets of New York City. You couldn't find a Yankee down at Ground Zero, talking to the guys who were working 24/7.

Why have we been to the funerals and the firehouses, and the Yankees are getting all the credit for bringing baseball back?
Valentine took a perfectly fine subject and directed it toward his hatred of the Yankees, turning his answer into a rant about his former rivals.
We have to keep in mind that these comments from Valentine that throw the Yankees into the spotlight for all the wrong reasons are likely very biased.
We know that Valentine hates the Yankees, and he's said it before. He's not afraid to let his feelings about the Yankees be known, which is why everything he says about them has to be taken with a grain of salt.
Needless to say, many fans are upset that Valentine used a tragedy like 9/11 as a jumping off point to attack the Yankees, and they took to Twitter in droves to call him out.
These are just a few of the thousands of tweets about him (although very few are clean enough to put in this article):
Sick Bobby Valentine. Please use the memory of a horrible crime against our country to make yourself look good again. It works really well

— Ricky Posner (@RickyTikkiTavi_) September 12, 2013
Bobby Valentine is very classy…

— Erik Huelsebusch (@huelsebu) September 12, 2013
Bobby Valentine – another unemployed 9/11 conspiracy theorist.

— Matt Goldich (@MattGoldich) September 12, 2013
Man Bobby Valentine is just a world class guy.

— Brock Peterson™ (@peterson_brock) September 12, 2013
If the Yankees and their fans didn't hate Bobby V before now, they've probably changed their minds.
What's your take on Valentine's comments? Sound off in the comments section below.
Read more New York Yankees news on BleacherReport.com