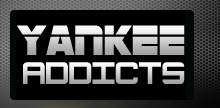 December 30, 2009 · Harold Friend · Jump to comments
Article Source: Bleacher Report - New York Yankees
Giants' fan Larry Levensen always argued that Leo Durocher could run rings around Casey Stengel when it came to managing. Durocher never blew a World Series the way Stengel did in 1960.
Casey Stengel's Error
Nothing was better than seeing the Yankees beat the Pirates in just about every category in the 1960 World Series, except for the only category that counts, which is games won.
The reason was that Stengel, one of the most overrated managers in baseball history, didn't know enough to start his best pitcher in the first game.
Art Ditmar Started against Vern Law
When I read that Ditmar was starting the first game against 20-game winner Law, I had to read it again.
Ditmar instead of Whitey Ford? What a break for Yankees haters. Ford couldn't start three games.
Whitey Ford in Yankee Stadium
When "the Old Professor," as Stengel was called, was asked about his second game pitcher, he replied that it would depend on the outcome of the first game, but he was leaning towards Bob Turley.
The rationale was that lefty Ford could counteract the Pirates' left handed hitters in Yankee Stadium, where the distance down the right field foul line was only 296 feet, and straight away right field was only 344 feet.
But such reasoning was wrong because the Pirates' left handed hitters, Bob Skinner, Bill Virdon, Rocky Nelson, and Smokey Burgess were not Duke Snider.
Roberto Clemente, National League batting champion Dick Groat, Dick Stuart, Don Hoak, and Bill Mazeroski batted right handed.
Roger Maris Gives Art Ditmar a Lead
It took less time than I ever dreamed of for the Pirates to take charge after Kansas City's gift to the Yankees, Roger Maris, hit a home run to put the Yankees ahead by one run.
The "Beat 'em Bucs" knocked out Ditmar in the first inning. Way to go, Casey.
Does anyone think that Ford wouldn't be able to get through the first inning?
Art Ditmar Is Knocked Out in the First Inning
Bill Virdon, whom the Yankees traded to the Cardinals in 1954 for Country Slaughter, and who was the National League 1955 Rookie of the Year (how sweet it is), led off with a walk off Ditmar.
Virdon then made a fool of Ditmar when he pulled off a delayed steal of second, something that could never have happened with Ford, who had one of the great balk moves to first, on the mound.
With Dick Groat at the plate, Virdon took off for second.
Yogi Berra was not fooled, and he alertly fired a strike to second base, but the problem was that shortstop Tony Kubek and second baseman Bobby Richardson were not paying attention.
Berra's accurate throw sailed into center field as Virdon raced to third. He scored on a Groat double, and before Ditmar could get more than one out, the Pirates led, 3-1.
They went on to a 6-4 victory.
The Pirates lost the second game, and Ford shut them out, 10-0, in Game Three. The Pirates tied the series the next day, with Vern Law beating Ralph Terry.
Art Ditmar Loses the Pivotal Fifth Game
Art Ditmar started the pivotal fifth game against Harvey Haddix.
This time, Ditmar wasn't knocked out of the box until the second inning, although second baseman Gil McDougald's inability to handle a Kubek throw that would have resulted in a force out didn't help.
The Pirates won, 5-2, to lead the Series, three games to two.
Whitey Ford shut out the Pirates, 12-0, in the sixth game to tie the Series.
We all know what happened the next day.
Whitey Ford and Art Ditmar's Season
Stengel should have started Ford, who finished his career with more World Series wins than any other pitcher.  But he didn't.
Ford had some arm problems during the season, and started only 29 games, winning 12 and losing nine.
Ditmar started one game less than Ford, but he led the staff with 15 wins.
Ford was one of the best of the big-game pitchers. Ditmar lost 22 games for the Yankees' cousins in Kansas City.
Ford shut out the Pirates twice.
Do you think that the Yankees' nine runs in the seventh game would have been enough for him if Stengel had started him in Game One so that he had enough rest to pitch the seventh game?
Thank you, Casey Stengel.
References
By JOHN DREBINGER Special to The New York Times…(1960, Oct. 6). PIRATES TRIUMPH OVER YANKS, 6-4, IN SERIES OPENER: Pittsburgh Chases Ditmar in 3-Run First—Howard and Maris Hit Homers. New York Times (1857-Current file), p. 1. Retrieved Dec. 29, 2009, from ProQuest Historical Newspapers The New York Times (1851-2006). (Document ID: 99958435).
Read more New York Yankees news on BleacherReport.com