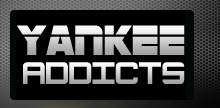 December 28, 2015 · Alec Nathan · Jump to comments
Article Source: Bleacher Report - New York Yankees
At one point, closer Aroldis Chapman appeared destined for the Los Angeles Dodgers. Investigations into an alleged domestic violence incident, however, squashed those plans and forced the Cincinnati Reds to pivot.
Now, Chapman is headed to the New York Yankees in a trade first reported by Ken Rosenthal of Fox Sports and Jon Heyman of CBS Sports.
Jack Curry of YES Network reported the Reds will get four minor leaguers in exchange for Chapman, but it won't be any of Greg Bird, Aaron Judge, Jorge Mateo and Gary Sanchez.
Rosenthal reported the Marlins were also after Chapman, but that the Reds preferred the Yankees' offer.
Chapman, a four-time All-Star, was previously viewed as one of the most attractive trade chips on the market. His alleged legal troubles, however, made him a harder sell to prospective buyers.
As Yahoo Sports' Tim Brown and Jeff Passan reported on Dec. 7, "Chapman allegedly fired eight gunshots in the garage of his Miami-area home following an October argument with his girlfriend in which she told police he 'choked' her and pushed her against a wall." According to their report, "word of the incident held up the [Dodgers] deal."
Rosenthal and Jon Paul Morosi noted not all teams were dissuaded from dealing for Chapman despite the looming threat of a possible suspension. Joel Sherman of the New York Post reported the Yankees "do anticipate that Chapman will deal with some kind of suspension."
Despite a potential ban, Yankees general manager Brian Cashman told reporters he feels the team has "done [its] due diligence to the best of [its] abilities."
If Chapman is suspended, that time won't count toward his MLB service, per Rosenthal and Morosi. As a result, the acquiring party could gain an extra year of team control out of the deal. At present, Chapman is slated to become an unrestricted free agent in the summer of 2017, per Spotrac.
Parting with Chapman has always made sense for the Reds. Cincinnati is ready to engage in a rebuild, and the team doesn't need a high-quality closer if it knows losses are likely in the near future.
"We're in a tough division," Walt Jocketty, the Reds' president of baseball operations, said in November, according to Rosenthal. "We've got to be realistic about it."
Chapman has topped 30 saves in each of the last four seasons. During the 2015 campaign, Chapman finished with the eighth-most saves (33) in the National League. Among closers who tallied at least 20 saves in the Senior Circuit last season, Chapman was by far the most prolific from a strikeout standpoint.
In 65 games, Chapman whiffed 116 batters to finish with a staggering rate of 15.7 strikeouts per nine innings, according to Baseball-Reference.com.
The 27-year-old boasts a devastating fastball-slider combination, and he is one of the most dominant bullpen arms in baseball.
Dealing for him at this stage of his career carries risk, however. Not only is Chapman facing the likelihood of discipline from the league, but he'll soon be a free agent. And once he hits the open market, he'll command gobs of cash.
That said, Chapman's talent is unique enough to splurge on—even if he is just a short-term rental. He figures to help a team that ranked 17th in ERA this past season at 4.05.
Although Andrew Miller did well for New York last year in converting 36 of his 38 save opportunities in 2015, he has been the subject of trade rumors. Bob Nightengale of USA Today reported earlier in December that the Dodgers and Houston Astros were interested in him. It will be interesting to see what Miller's future holds with Chapman's arrival.
Commendable as Miller's efforts have been, the Yankees haven't had a closer of Chapman's ability since the legendary Mariano Rivera. It's quite a standard to live up to, but Chapman certainly has the physical tools to go down in New York lore.
But that's a bold assumption to make, considering he could be out of the Big Apple after only one year. Chapman must put his recent off-field issues behind him and prove himself promptly to secure a future with baseball's winningest franchise.
Read more New York Yankees news on BleacherReport.com