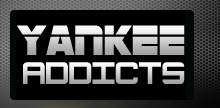 March 6, 2010 · Bronx Baseball Daily · Jump to comments
Article Source: Bleacher Report - New York Yankees
According to Jorge Arangure of ESPN, Cuban shortstop Adeiny Hechevarria has been "unblocked" by the Office of Foreign Assets Control, and is now free to sign with any major league team.
The consensus right now is that the 19-year-old could earn as much as $10 million, which would be more than the $8.2 million the Red Sox recently paid Jose Iglesias this winter.
A number of teams have expressed interest in signing Hechevarria, but Arangure identifies the Yankees and the Cubs as teams with heavy interest in him.
Here is a scouting report on Hechevarria comparing him to Iglesias:
Hechevarria has the power potential to hit 15-20 home runs, and the range and arm to win a Gold Glove in the MLB. There's no doubt, Iglesias is a very talented player, and one who has a chance to embody the classic MLB shortstop—mixing his steady glove with a contact-oriented bat.

However, Hechevarria is much more athletic than the two-dimensional Iglesias, and can offer more bat and even more glove (if he adjusts well to American baseball).

A shortstop similar to Yuniesky Bethancourt, with better defense, isn't a tall order from a player like Hechevarria, and at best, he could be something similar to a 2007-2008 J.J. Hardy.
We first heard about Hechevarria about a month ago when Geoge King of the Post jumped the gun a bit and called him the heir to Derek Jeter, and had quotes that there was significant interest from the Yankees.
He's also been reported to be both 19-years-old and 21-years-old, so it's hard, for me at least, to pin down exactly how old this kid is.
He's supposedly the top Cuban free agent not named Aroldis Chapman this offseason, so it would probably be a pretty big pick-up for the Yankees if they got him.
Most Commented Posts
Read more New York Yankees news on BleacherReport.com