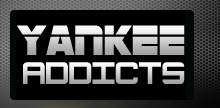 May 4, 2009 · Joseph DelGrippo · Jump to comments
Article Source: Bleacher Report - New York Yankees
Amongst several other allegations regarding Alex Rodriguez, it has been reported that Alex has tipped pitches to opposing hitters. It was part of "slump busting," to boost stats during times when Alex or other hitters were slumping.
Allegedly, it was always done late when the games were basically already decided and was done for the benefit of other middle infielders, who Alex thought would "return the favor" when he was going through a slump.
Pitch tipping has gone all the way back to the 1951 National League Playoff between the Brooklyn Dodgers and New York Giants. It has been speculated that Leo Durocher, former Dodgers player and manager, and then current Giants manager, had a team employee beyond the center field fence with a telescope, who was forwarding the pitches to the dugout.
Although he has repeatedly denied it, Bobby Thomson supposedly knew what was coming from Ralph Branca.
Always a shaky character, Leo the Lip once stole money from Babe Ruth when both were on the Yankees and was always associated with gamblers. I wouldn't put it past Durocher to steal the catcher's signals and tip off his hitters. But that was for the benefit of his team, not the other team.
The allegations against Rodriguez are serious because he wasn't cheating to benefit his own team to win, but to help an opponent boost his batting average, while expecting a return of favor. That hurts other players involved. What if that pitcher in mop up duty could have been sent to the minors and was pitching for his major league career?
It has been said that Rodriguez would twist his glove hand to indicate a change up, sweep the dirt in front of him to signal a slider and would bend in the direction where the pitch was going to be, inside or outside.
This act has been compared to Pete Rose betting on baseball, and many people have said that Alex should be banned if these allegations are true.
First, it is NOT similar to Pete Rose's betting on his own team. What Rose did affected outcomes of games for the benefit of gamblers and Rose. Supporters of Rose said he only bet on his team to win. But when Rose bet on the Reds to win a specific game, he could use all his resources to win that game, affecting games played prior to and after the game in question. Rose could change the rotation, use relievers in certain games and not other games, etc.
Despite the talk of A-Rod tipping pitches, it is know that Rodriguez has CALLED pitches.
There is an SI.com article dated 5/1/09. It says current Twins pitcher R.A. Dickey has first-hand knowledge of Rodriguez's involvement with calling pitches. "My first year there (2001) there were a couple of games where he called the pitches from shortstop or helped the catcher called pitches, in a couple of my starts I know he did that," he said. "Einar Diaz was our catcher and Alex did that on occasion on a couple of my starts. I never knew it until after the fact but he helped [our] catcher out a couple times. But as far as giving away pitches I couldn't speak with any amount of knowledge on that subject."
When playing semi-pro summer baseball years ago, I usually played multiple positions, including shortstop. Having been in the league for years I knew the hitters better than a pitcher or catcher who was new to our team and league. Oftentimes, I would have meetings prior to certain games to go over the hitters with the battery. I would also call pitches and locations from shortstop in certain situations using code words.
It happens at all levels of the game more than people might believe.
When he was the shortstop for the Baltimore Orioles, Cal Ripken used to call pitches for young pitchers by signaling the catcher.
This quote from a Q &A with Ripken: "I like to think of it as making a suggestion every once in awhile. I told the story in my newest book about helping Ben McDonald. It should give you some insight. It is a long-winded story, but I couldn't keep coming to the mound for meetings with Ben so I developed a set of signs to flash to Chris Hoiles."
Alex was the leader of that team, and Diaz was a young catcher. Alex was helping his team – it wasn't an ego thing.
With regards to Alex tipping pitches, many people have come out saying that is not true. When Alex was at Texas, the second baseman was current Rangers third baseman Michael Young. Young said the allegations are "ridiculous." Also, Young said that since he and Alex are really good friends, Alex probably would have asked him for the same thing when Alex was traded to New York, but Young said Alex never asked him anything like that.
The Texas manager Buck Showalter, who probably isn't on A-Rod's Christmas card list, has also come forward and said the allegations are false.
As a hitter, I never wanted to know what pitch was coming, as I was always more concerned with the location of pitches.
Anyway, the book's author talks about having multiple unnamed sources confirming the pitch tipping allegations. It is very easy for authors to hide behind their unnamed sources, and in several interviews I have seen and heard, the A-Rod book author is very adept at doing that.
So I will name the possible sources.
During Alex' three seasons in Texas, there were about 50 different middle infielders in the American League. In order to get the most at bats in that type of reciprocal situation, it is likely that Alex would have involved players primarily from the AL West (especially former Mariners), where most of A-Rod's career was played.
I eliminated most of the white and black players, cause I figured Alex probably would deal with other Latin players about this, especially those from the Dominican Republic.
The eliminated players are David Eckstein, Chone Figgans and Adam Kennedy (Angels); Frank Menenchino, Mark Ellis and Mark Bellhorn (A's); Bret Boone and Willie Bloomquist (Mariners); Brian Roberts (Orioles); Marlon Anderson (Devil Rays); Pokey Reese (Red Sox); and Damian Easley (Tigers).
Other players on the list of middle infielders during 2001-2003 I eliminated includes: Randy Velarde, Alfonso Soriano, Derek Jeter, Luis Sojo, Nomar Garciaparra, Felipe Lopez, Rey Ordonez, Luis Lopez, Desi Relaford, Jhonny Peralta, Luis Rivas and Franklin Gutierrez.
These guys were eliminated either becasue I don't think they would ever do something like that and they wouldn't have enough influence and contact with Alex to help his "cause."
Following are the middle infielders I have isolated who MAY have been involved in something of that nature with Alex Rodriguez – if it ever happened in the first place:
(DR – denotes born in the Dominican Republic)
Benji Gil and Alfredo Amezaga (Angels), MIGUEL TEJADA DR and Esteban German DR (A's); Carlos Guillen, Mark McLemore, Jose Offerman DR and Rey Sanchez DR (Mariners); Enrique Wilson DR and Erick Almonte DR (Yankees); Orlando Cabrera, Jose Offerman DR and Rey Sanchez DR (Red Sox); Miguel Tejada DR and Deivi Cruz DR (Orioles); Alex Gonzalez (Blue Jays); Julio Lugo DR (Rays); Ramon Santiago DR (Tigers), Angel Berroa DR and Neifi Perez (Royals); Omar Vizquel (Indians); D'Angelo Jiminez DR and Jose Valentin DR (White Sox); and Cristian Guzman DR (Twins).
Guillen and McLemore played with Alex in Seattle prior to the free agent departure to Texas (McLemore was A-Rod's DP partner). Gonzalez grew up in Miami the same time with A-Rod, and there might be a Miami bond there. He is the Blue Jays/Cubs Gonzalez (big error Game 6), not the current Reds SS.
Miguel Tejada had the same penchant for needles that Alex did, both introduced to that life by Jose Canseco. Plus, Tejada is also from the Dominican Republic and appears close with Alex.
Granted, most of the possible tipsters are from the Dominican Republic but there are other guys, too, who may of had a good relationship with Alex, such as Gonzalez or Vizquel. Maybe it was also one of A-Rod's teammates from Texas who also knew of the possible tipping.
I am not saying that these guys are involved or that anything happened. But if MLB is investigating this situation, they should interview all the middle infielders during that three year period, but concentrate on those players isolated above, especially the guys in bold.
I am sure the MLB investigation will be more in depth than the A-Rod book author did with her research.