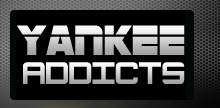 December 22, 2011 · Ely Sussman · Jump to comments
Article Source: Bleacher Report - New York Yankees
New York Yankees fans can take at least one positive away from the team's quiet offseason—the inactivity ensures that no new players come in with high expectations and disappoint.
Far too many have hindered this franchise in the past.
Some were formerly big-name free agents, while others were acquired through dumb trades or unwisely drafted.
Pre-1963 Yankees were not considered for this list. New York had won 20 of the last 40 World Series entering that season, so any disappointments were not futile enough to keep the team from success.
In chronological order, these are the 20 biggest duds in Yankees history.