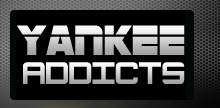 February 11, 2012 · Phillip Brown · Jump to comments
Article Source: Bleacher Report - New York Yankees
Everybody loves an exciting play—it can be a game-changer and change momentum.
Everybody's two favorite segments on ESPN are Sportscenter's "Top 10 Plays" and Baseball Tonight's "Web Gems." Everything from diving catches to walk-off home runs are exciting to watch.
Almost any player can have one big play in a season or a career, but who can do it on a consistent basis? Derek Jeter and Ken Griffey, Jr. ruled the late 1990s and early 2000s but Griffey retired, and at 37 years old, Jeter is not what he used to be.
Who are the most exciting players in the MLB right now? Let's find out.