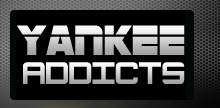 December 15, 2011 · Adam Wells · Jump to comments
Article Source: Bleacher Report - New York Yankees
Whenever there is a high-profile free agent on the market, you can rest assured that the New York Yankees will be involved in the negotiations 99 times out of 100. But with Yu Darvish, the Japanese pitcher who looks like a potential No. 1 starter, they will be penny pinchers.
The biggest reason for this slight shift in philosophy is the change at the top of the front office. It's not a new change; Hank and Hal Steinbrenner have been in charge of the day-to-day operations of the team since 2007.
But the difference between them and their father, George, is that they are more concerned with the business side of the game and making a profit. That's not to say that the Yankees will stop spending money––they won't––but they will be more cost conscious than they have been in the past.
Marc Carig of the Newark Star-Ledger wrote an article about the Yankees' interest in Darvish. Obviously, they have interest because virtually all 30 teams do, but were they willing to pay the posting fee to his Japanese team just to be able to negotiate with him.
Teams had until 5 p.m. today to submit blind bids to win exclusive negotiating rights, which some believe will cost more than $30 million. The results may not be revealed for several days.

However, mutiple reports said the Yankees had made a bid tonight, but it was unclear the amount of the bid.

It's unclear whether the Yankees — who have been burned by Japanese imports such as Kei Igawa and Hideki Irabu — were among the bidders. But even if they are, they have sent signals all winter that they likely will not be in position to submit a winning bid, the consequence of supporting a payroll that has been weighed down by multiple long-term contracts.
That is another thing to factor in when the Yankees are deciding just how much to spend on Darvish: past experiences that did not pay off. It's not fair because not all talents are created equally, and by all accounts Darvish is superior to Igawa and Irabu, but when you get burned once you are reluctant to go back to the well.
This version of the Yankees is not likely to spend money just for the sake of spending money. Maybe they will wind up being the winners of the Darvish bidding, but I have doubts that they went into the bidding process with an open wallet.
Follow @adamwells1985
Read more New York Yankees news on BleacherReport.com