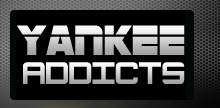 December 11, 2012 · Phil Watson · Jump to comments
Article Source: Bleacher Report - New York Yankees
Ichiro Suzuki is reportedly close to agreeing to a one-year deal with the New York Yankees.
According to Marc Carig of Newsday on Monday night, Suzuki could be signed by the end of this week.
That would give New York a replacement for 2013 for Nick Swisher in right field. Swisher is a free agent who is reportedly mulling an offer to join the Cleveland Indians.
Suzuki's return would give the Yankees at least an idea of what their opening day outfield would look like. It was reported last month that the team is considering moving Curtis Granderson to left field and shifting Brett Gardner over to center in 2013.
Suzuki, who played mostly left field after coming over from the Seattle Mariners in July, would then move back to right field. Suzuki spent most of his 11½ years in Seattle playing right field, and even at 39 still has a terrific throwing arm.
Ichiro was reborn upon coming to the Bronx. In 67 games with the Yankees after the trade, Suzuki hit .322/.340/.454 with five homers and 27 RBI. That compared to a .261/.288/.353 line with four homers and 28 RBI in 95 games for Seattle.
Granderson is coming off his best power year as a major leaguer, but his worst in terms of batting average and strikeouts. Granderson hit .232/.319/.492 in 2012 with 43 homers and 106 RBI and also stole only 10 bases, his lowest total since 2006.
Gardner had just 37 plate appearances in 2012, missing most of the year with an injured elbow. He was 10-for-31 and scored seven runs in 16 games. In his last full season in 2011, Gardner hit .259/.345/.369 with seven home runs and 36 RBI. He also scored 87 runs and led the American League with 49 stolen bases.
What would remain to be sorted out is who would provide relief for the outfield trio.
Andruw Jones is reportedly on his way to the Rakuten Eagles of the Japanese Pacific League. Jones hit .197/.294/.408 with 14 home runs and 34 RBI in 94 games for the Yankees, his second season as an extra outfielder/designated hitter.
Raul Ibanez is still unsigned after hitting .240/.308/.453 with 19 homers and 62 RBI in 130 games as an outfielder/DH. Ibanez, 40, provided some postseason thrills with his late-inning home-run heroics. Ibanez said last month he wanted to return to the Yankees in 2013.
Some fans have been clamoring for Chris Dickerson to get more playing time based on his solid play at Scranton/Wilkes-Barre of the International League. But make no mistake, Dickerson is not a prospect anymore.
At age 30, Dickerson is more in the category of a AAAA player—a guy who is a star performer at Triple-A but has just enough holes in his game that a regular major-league job evades him.
Still, Dickerson could be a valuable extra piece as a fourth or fifth outfielder and left-handed bat off the bench. In limited duty in New York last season, Dickerson was 4-for-14 with two homers and five RBI. Dickerson was a .316/.417/.515 hitter with seven homers and 25 RBI in 69 games at Triple-A in 2012.
There are still several outfielders available in free agency. Besides the big three remaining unsigned (Josh Hamilton, Michael Bourn and Swisher), Scott Hairston, Cody Ross, Grady Sizemore and Delmon Young are also still on the market.
Read more New York Yankees news on BleacherReport.com