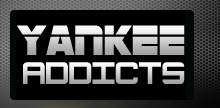 April 29, 2009 · Rob Abruzzese · Jump to comments
Article Source: Bleacher Report - New York Yankees
Yeah, the Yankees ticket prices just went from astronomical to just plain damn ridiculous, but it is sure to make at least a slight difference in the amount of empty seats behind home plate.
According to Erica Pearson and Bill Hutchinson of the NY Daily News, the Yankees have decided to cut the price of their premium tickets as much as 50 percent for their most expensive tickets. Cheaper seats look to be unaffected.
Hal Steinbrenner, managing general partner of the Yankees, signed off on the plan after facing facts that $2,500 seat prices were out of whack with the dismal economy.

"There are a few hundred Suite Seats in our premium locations that have not been sold on a full season basis," Steinbrenner said.

"As a result, and for many of our fans who have already purchased full season suite seats in such premium locations, the Yankees are announcing…a program that adjusts certain prices and benefits," Steinbrenner said.

While the average fan will likely stick to the $30 grandstand seats or sit in the bleachers for $14, Steinbrenner hopes the new prices for an upfront view will tempt deeper-pocket baseball fans.

Under the new price plan:

-First-row Legends Suite seats behind the dugouts will be cut from $2,500 to $1,250.

-Seats along the the right field and left field foul lines will be reduced from $1,000 to $650.

-Tickets for the Delta SKY 360 Suite overlooking home plate will fall from $750 to $550.

-Fans who have bought season tickets in the Suite Seats will be offered refunds or credits, and complimentary seats for upcoming games.
It seems stupid that they waited so long to handle these outrageous prices. They would have had to have known just by seeing that ticket sales were like this before the park even opened. I guess they thought nobody would notice large spots of seats unused behind home plate.