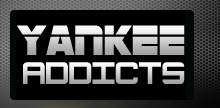 December 21, 2009 · Matt Trueblood · Jump to comments
Article Source: Bleacher Report - New York Yankees
New York Yankees GM Brian Cashman intends to add a starting pitcher before the new year, according to the New York Post.
As the Post reports, if he and Chicago Cubs GM Jim Hendry can find common ground, that pitcher may be Cubs right-hander Carlos Zambrano.
Before this rather salacious rumor gains too much steam, it should be noted that the roadblocks to an eventual trade are many.
First of all, Zambrano, 28, has a no-trade clause that could allow him to block any deal.
In the past, he has been vehement in his conviction that he has no intention of waiving that protection.
Furthermore, Chicago's asking price apparently far exceeded Cashman's tastes.
And given the uncertainty surrounding Cubs' ace Ted Lilly's November shoulder surgery, that price seems unlikely to fall measurably any time before spring training.
The report did not specify what Hendry told Cashman he wanted in return.
Presumably, any deal would include either Melky Cabrera or Brett Gardner—New York's two young outfielders—as Chicago continues its search for a new center fielder.
Both players are true center fielders with above-average gloves.
A New York Daily News report linked the Cubs to Cabrera and Gardner.
Gardner, especially, is an impressive defensive talent (saving 7.2 runs with his glove alone in less than 100 games of work in 2009, (according to fangraphs.com) with exceptional speed on the bases (26 swipes, and a speed score of 9.2) and the potential to bat lead-off (70 walks and a .414 on-base percentage during his last prolonged Triple-A stint in 2008).
At 26, Gardner is one year older than Cabrera, but also cheaper, as he is not arbitration-eligible. 
Chicago would need to get more, however, and that seems to be the sticking point in the would-be deal.
It is highly possible Chicago would try to pry loose one of New York's two blue-chip catching prospects (Jesus Montero and Austin Romine) and a highly-touted arm, such as Andrew Brackman.
If the deal were to go down, both teams would likely enjoy positive results.
Chicago would shed the $53 million or so still owed to Zambrano and could then try to fill his spot in the rotation by pursuing either Joel Pineiro or Aroldis Chapman.
Chicago has already demonstrated interest in both, according to reports.
New York, meanwhile, would obtain one of the league's true enigmas, but one with the potential to be a sensational No. 2 starter behind southpaw CC Sabathia.
Zambrano threw a no-hitter in 2008 and has three All-Star selections to his credit. He has finished in the top five in Cy Young voting five times.
Relieved of the default leadership role with which he seems to struggle, Zambrano could flourish as just another face in the crowd with the defending champions.
Derek Jeter and Mariano Rivera are the Yankees' unquestioned leaders, and there are another four or five such players ahead of the spot Zambrano would assume in manager Joe Girardi's pecking order.
Ultimately, as all outlets agree, the deal is unlikely.
If all else were overcome, it may be Zambrano (two-time winner of the National League's Silver Slugger award as a pitcher) who would bristle at the thought of going to the American League.
For the rebuilding Cubs and the repeating Yankees, however, the principles of the deal are all a good fit.
If a trade is eventually made, it could be good for the long-term success of each franchise.
Read more New York Yankees news on BleacherReport.com