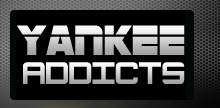 December 3, 2012 · Phil Watson · Jump to comments
Article Source: Bleacher Report - New York Yankees
Depending on who you believe, New York Yankees general manager Brian Cashman is going to try to make a huge splash at this week's winter meetings in Nashville, Tenn. Or he's not going to do much at all.
For his part, Cashman told Dan Duggan of Newsday on Sunday, "We've never been a big winter meetings doer. We're always trying to do, but we've never really matched up too much in my history here."
Cashman told the Long Island daily that simply doing something for the sake of doing something can pave the expressway to regret.
"We'll keep trying, but we don't want to get into the mentality of 'you have to do something' because that mentality is when you make a mistake," Cashman said. "I've been down that track before. You live and you learn."
However, at least one source told George A. King III of the New York Post a completely different tale.
"Come on, they are going to do something," King quoted a source identified as a National League evaluator as saying. "They don't have a catcher or a right fielder. They might not be doing something here, but later they will do something. I think they are laying back, looking what shakes out."
The winter has been a quiet one thus far for the Yankees, who have stabilized their pitching staff by re-signing Hiroki Kuroda, Andy Pettitte and Mariano Rivera to one-year contracts.
But on Friday, New York lost their regular catcher from the last two seasons. Russell Martin signed a two-year, $17 million deal with the Pittsburgh Pirates.
That leaves no one on the roster with everyday experience at the major-league level. New York currently has three catchers on the 40-man roster.
Chris Stewart served as Martin's backup last season, Francisco Cervelli spent most of 2012 in the minors after spending most of 2009-11 on the 25-man roster, and 24-year-old Austin Romine had a cup of coffee in 2011 but spent much of last year recovering from back problems.
The Yankees also claimed catcher Eli Whiteside off waivers from the San Francisco Giants but he was moved off the 40-man roster to make space when Pettitte re-signed last week.
Bryan Hoch of MLB.com cited the obvious on Sunday: The Yankees need a starting catcher and a new right fielder. Incumbent right fielder Nick Swisher is a free agent and is not expected to return to the Bronx in 2013.
The top free-agent catchers on the market are A.J. Pierzynski and Mike Napoli. Pierzynski hit a career-high 27 home runs last season for the Chicago White Sox but is 36 years old and seeking more than a one-year deal. Napoli's offensive numbers cratered in 2012 and he is considered a defensive liability behind the plate.
The right-field situation became more complicated over the weekend when the agent for free-agent outfielder Ichiro Suzuki told the New York Post on Saturday that there have been no recent talks with the Yankees.
"At the beginning we talked a lot (with the Yankees) but since that time, zero," agent Tony Attanasio said. "As far as we are concerned, we don't care what the Yankees do. We have had conversations with multiple clubs. If we see something we like, he will go through with it."
That is a reversal from a week earlier, when Attanasio was saying Ichiro's preference was to return to the Yankees.
New York has also shown some interest in free-agent outfielders Scott Hairston and Cody Ross, although Ross is likely to get more than a one-year deal. Nate Schierholtz is a new possibility after he was non-tendered by the Philadelphia Phillies on Friday.
One executive told the Post that the Yankees' apparent desire to limit free-agent deals to one year may open the door for a Shane Victorino signing.
"I wouldn't be shocked if Victorino is still out there in January," the executive said.
The Yankees do not appear to be in the market for higher-profile free-agent outfielders Josh Hamilton or Michael Bourn.
Read more New York Yankees news on BleacherReport.com