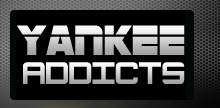 November 3, 2010 · Leslie Monteiro · Jump to comments
Article Source: Bleacher Report - New York Yankees
Last year's World Series was tough to watch. The Yankees spent money to buy a championship in the 2008 offseason, and it paid off. The message was, if you spend it, championships will come.
This is what made Monday night special. A middle market team won a championship by doing it the right way. The Giants drafted well in the last few years, and it resulted in a championship.
It's refreshing to know a baseball team can win a championship by actually building a team. With strong scouting, the Giants made it happen.
Giants general manager Brian Sabean hired two assistants that knew what they were doing. Dick Tidrow and John Barr scouted young players from the college level, and they got it right in Tim Lincecum, Matt Cain, Pablo Sandoval, Buster Posey and Madison Bumgarner.
Those four youngsters played an integral role in leading the Giants to a championship. They started a renaissance after several down years that started in 2004.
The Yankees love to talk about how they won with homegrown players last year, but in reality, those guys made a minimal impact at best. Only Robinson Cano can say he is the homegrown player that made a difference on this team. No one can say the same for Joba Chamberlain, Phil Hughes, Brett Gardner and others.
Their other homegrown players have now become old men. They made impacts, but those guys have the experience of getting it done in the nineties. With the Giants, their new guys played well in their first taste of the postseason.
Yankees general manager Brian Cashman dreamed of building his rotation of the future in Phil Hughes, Joba Chamberlain and Ian Kennedy. His goal was to build with young pitching instead of throwing money away to free agents.
It hasn't worked out at all for all three of them. Here's the scorecard:
Kennedy was a bust.
Chamberlain flopped as a starter.
Hughes has been medicore at best.
If any of those three worked out, why would the Yankees throw money at CC Sabathia and AJ Burnett? Why are they going to overpay for Cliff Lee?
Let's not kid ourselves about the Yankees trying to develop young talent. It was never going to happen. They were going to dole out money to free agents whenever they wanted. It's their right, but the Yankees shouldn't go insult our intelligence about how they win with homegrown players.
Maybe in the nineties they could say it, but not now. They don't have to be ashamed of doing so. With the market they are in, it's their right to go out and buy players. The Yankees shouldn't get defensive, though, when other teams criticize them for their pursuit.
It's not just the Giants outsmarting the Yankees with homegrown players. They get it right with castoffs, and they have a great coaching staff.
The Yankees can always make a trade in the summer. They did that this year by acquiring Kerry Wood, Lance Berkman and Austin Kearns. Unlike most teams that have a budget, the Yankees can always expand theirs during the season.
The Giants built their team by getting guys on the waiver wire. No one took a chance on Pat Burrell but the Giants, and it worked out well for him and the team. Burrell posted good numbers in the summer.
The Giants are capable of making unheralded moves. Who would have thought that Cody Ross, Javier Lopez and Ramon Ramirez would have done more than Berkman and Kearns? It says something about the Giants showing diligence in finding the right guys.
They also get it right with the manager. Yankees manager Joe Girardi loves to tell everyone about how he knows about the game more than anyone. Just watch him act smug in the top step of the dugout or when he reads his notebook binder to make decisions.
Girardi's approach didn't work out this year. Giants manager Bruce Bochy showed how it was done. He made decisions based on instincts and feel for the game. This is how a manager manages the game.
Look what Bochy did in Game 6 of the NLCS. He took Jonathan Sanchez out after being rattled early in the game. He somehow used Jeremy Affeldt and Madison Bumgarner to make it work, and the Giants broke a 1-1 tie to take the lead in the eighth inning.
How about when he benched Torres and Burrell for a playoff game? Those two responded with a good performance in the next game.
Bochy knew how to use all of his players. Girardi bailed out on players when things were tough. It's clear who was the better manager.
The Giants seem to appreciate their championship. That wasn't the case last year with the Yankees. The Yankees were just relieved to win a championship. It appeared they were bored all year to play a game of baseball.
There's something to be said about character and personality. The Giants have that. Those guys have fun, and it showed in the playoffs. It's refreshing to see a group that enjoys the game.
The injustice of all this is that the Giants will likely break this team up, while the Yankees will probably overspend by signing Cliff Lee and Carl Crawford.
The Giants should have an opportunity to defend for their title, but economics will play a role. The Yankees are the only team that can get away with it.
This is why it's neat to see what the Giants did.
Read more New York Yankees news on BleacherReport.com