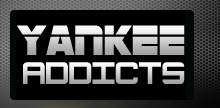 June 11, 2009 · James Crytzer · Jump to comments
Article Source: Bleacher Report - New York Yankees
The University of Colorado concluded that the average MLB career lasts less than six years. This is bad news for Yankee Pitcher Chein-Ming Wang.
Wang is on his last legs, not only statistically but physically and mentally as well.
Wang returned to the Yankees rotation against Texas June 4, being less than spectacular giving up five runs and four-and-two-third innings.
Manager Joe Girardi once again sent Wang to the hill against Boston Wednesday, lasting only two-and-two-third innings and giving up 4 runs.
Wang currently has an ERA of 21.61 as a starting pitcher. It's a little better overall (14.34), but Wang is nowhere close to the pitcher he once was.
Before 2009 Wang was 54-20 with an ERA less than four. For whatever reason, injury, confidence, etc. Wang has not returned to form.
Joe Girardi recently said that Wang will continue to occupy a spot in the Yankee rotation. For a man noted as being one of the best managers in baseball, this decision is not a smart one.
Wang's next start is set to be Wednesday against the Washington Nationals, a team where if hit hard again, could do more mental damage to this young player.
Wang's days in New York seems numbered; the Yankees are not doing this player any favor by having him pitch against good hitting teams such as Texas or Boston. Wang needs a return trip to the minor leagues, and a spot in the bullpen.
The Yankees are currently one game out of first place in the AL East, and now would be the best time to take their foot off the accelerator, and give Wang his time to develop.
What used to work for him, no longer does, and he needs to learn how to pitch to big league players.
Wang is only 29-years-old, but the stress of New York city and millions of eyes on you all the time have beaten players before. Randy Johnson, Roger Clemens, and Mike Mussina come to mind as players who were not better for having been a Yankee.
Let's hope that the future for Chein-Ming Wang is bright, but currently the shadow of the New Yankee Stadium is causing him to lose the success he once had. Confidence is something that can easily be lost on pitchers.
Remember Rick Ankiel the pitcher?
Remember Mark Fidrych?
The fact is that when a pitcher's confidence is gone, they lose the one thing that made them a pro player. Most pitchers have the stuff to be great, but their head never makes the connection necessary to be a professional.
Zach Greinke is a perfect example. Did he magically learn some new pitches in the off season? No. He did, however, get his head right, and learn how to be a professional baseball player.
Wang needs time for himself, he has not lost his ability, he has lost his confidence and if the Yankee organization doesn't allow him to find it, he never will.
The Yankees will ruin a promising career, because they did not have the foresight to take the time let their player develop. It's not a new revelation for the Yankees, but that's another article.