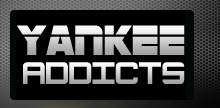 April 23, 2009 · Opinion Sports · Jump to comments
Article Source: Bleacher Report - New York Yankees
By Chris D.
Ah yes, the newly built Yankee Stadium. What a dream baseball stadium. State of the art, modernized, top of the line….Wait, is this the new Yankees Stadium we are talking about? Whenever a new stadium is built, there is obviously a hand full of problems that you are going to be dealing with, it's just a matter of working out the bugs, but the Yankees hit the jackpot of problems with this one.
Five games into it's young existence (If you count the two exhibition games) the new 1.5 billion dollar Yankee Stadium has already given up 25 home runs. That doesn't count all the balls that are rocketing out to the outfield. Is this a design flaw? It's only April and the ball can't stay in the park. What will happen when it's 90 and humid? The new stadium is just across the street from the old ball park, but it's not configured quite the same way as the old like it was originally planned.
Some have come out saying that the way the stadium is configured makes it play like a giant wind tunnel on a ball. Off the bat, a hit may look like a routine fly, but once it's in the air, does it ever sail a long way. One final thing, if they don't figure something out (And it isn't really anything easy to fix, if you could fix it at all.) then you can say good bye to all the hot big time free agent pitchers that the Yankees draw in. No one is going to want to pitch in a Stadium that plays like a live action slug fest video game. Seems like the Yankees could be finding themselves having the same problem teams like the Rockies, Rangers, Reds, Phillies and Astros have had for a long time now.
If things don't change in the new stadium, then let this be a lesson to other teams looking to build a new stadium when they don't nessecarily need it, granted the old ball park did smell like a giant urinal.