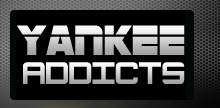 December 19, 2009 · Steven Merriam · Jump to comments
Article Source: Bleacher Report - New York Yankees
We are only a few weeks until it is the end of this decade, I was thinking and I decided that I would make the New York Baseball All-Decade Team.
This decade was great for the Yankees in winning two World Series but not great for the Mets in only making the playoffs a couple of times.
In fact, in the first World Series of the decade the two New York teams faced eachother in the Subway Series, The Yankees won the series in five games with Derek Jeter being named the MVP.
In this decade, both New York teams had players that will forever be a part of the franchises' history such as Piazza, Jeter and Bernie Williams.
So here is my New York Baseball All-Decade Team.