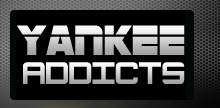 May 16, 2009 · Nick Antonicello · Jump to comments
Article Source: Bleacher Report - New York Yankees
Who is the greatest Yankee manager of all-time?
Joe Torre? Miller Huggins? Casey Stengel? Joe McCarthy? Billy Martin? Ralph Houk?
Between these six Yankee skippers, they won an incredible 37 pennants and 25 World Series! No other franchise has had this kind of managerial success that spans across eight decades!

MILLER HUGGINS
The first of the great Yankee managers who coached Babe Ruth as well as Lou Gherig, compiled .591 winning percentage with 1,067 wins and 719 losses. Overall, Huggins posted a record of 1,413 wins and 1,134 losses and a .555 winning percentage.
Under Huggins, Yankees teams won six pennants and four World Series Championships.

JOE McCARTHY
With nine pennants overall and eight with the Yankees, McCarthy posted a lifetime record of 2,125 wins and 1,333 losses for a .615 winning percentage.
As Yankee manager, McCarthy was an incredible 1,460-867 for a .627 winning percentage and seven World Series championships. McCarthy managed such Yankee greats as Gherig, Bill Dickey and the Yankee Clipper himself, Joe DiMaggio.

CASEY STENGEL
The most colorful of all Yankee managers, Stengel had the pleasure of managing the likes of Mantle, Berra, Ford, Howard, Martin, Slaughter, Rizzuto, and host of other pinstripe legends.
Stengel posted an impressive 1,149-696 for a .623 winning percentage in which the Yankees won ten American League Championships and seven World Series rings. Overall, Stengel posted a mediocre 1,905-1,842 for a .508 winning percentage. Like Joe Torre, Stengel managed both the Yankees and the New York Mets.

RALPH HOUK
Arguably the most underrated manager in baseball history, Houk managed the likes of Mickey Mantle, Roger Maris, Elston Howard, Clete Boyer, Bobby Richardson, Yogi Berra and Tony Kubek. Houk managed the last of the great Yankee clubs of the early 1960s and came back to manage the very mediocre Yankee clubs of the late '60s and early 1970s.
Houk was 944-806 with a .539 winning percentage and captured three American League Championships and 1 World Series Championship in New York. Overall, Houk was 1,619-1,531 with a .514 winning percentage with three pennants and two world championships.

BILLY MARTIN
Billy Martin has the distinction of managing the team four different times while winning three American League championships and two World Series with the Yankees.
Martin is best remembered for his aggressive managing style and classic dugout confrontation with controversial Yankee great, Reggie Jackson in which he pulled the Hall of Famer from game for what he described as "dogging it" on a routine fly ball that dropped in for a base hit in a series against the Red Sox in Fenway Park.
Martin was an impressive 556-385 for a .591 winning percentage with the Yankees and posted an overall 1,253-1,013 for a .553 winning percentage. Like Houk, Martin is deserving of Hall consideration for his managing tenure.

JOE TORRE
The man who grounded into a double-play with the Mets to give them the 1969 divisional title, the 1971 National League MVP led the majors with a .363 batting average. This nine-time All-Star catcher and two-time manager of the year never played in a post season game.
With 1,173 wins and 767 losses, Torre posted a .605 winning percentage with six pennants and four World Series titles.
Torre managed the Yankees to the playoffs every season with such stars as Jeter, Rodriguez, Posada, Rivera, O'Neill, and Wells. With another divisional title already under his belt with the Los Angeles Dodgers, Torre has the best record in the majors at 25-13 with a six-game lead!
Overall, Torre is 2,176-1,860 for a .539 winning percentage.
While the history of the Yankee baseball is rich on player performance, some of the greatest managers also wore the pinstripes and they have the rings to prove it.