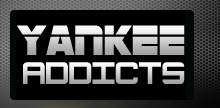 February 10, 2010 · Scott Rogowski · Jump to comments
Article Source: Bleacher Report - New York Yankees
DOB
7/3/53
College
None (Catholic Central, Detroit, MI)
Drafted
1971, 1st Round, 13th pick, California Angels
MLB Seasons
1973-1993
Tiger Seasons
1985-1992
Career Stats
240-236, 3.66 ERA, 106 ERA+, 2773 K's
Career Leaderboard
3 time All Star ('76, '77, '78)
1975: 4th in Cy Young voting
1975: 1st in Strikeouts (269)
1976: 3rd in Cy Young voting
1976: 1st in WHIP (.988)
1977: 1st in ERA (2.54)
1977: 1st in Shutouts (7)
Best Tiger Season
This is a tough call for Tanana, as he was pretty solid and consistent for all of his years in a Tiger uniform. But 1987 was the most important year in Tanana's time with the team and his 1-0 complete game shutout pitched on the last game of the season against the Toronto Blue Jays gave the Tigers their last AL East title.
Overall in '87, Tanana went 15-10, with a 3.91 ERA, a 109 ERA+, and 3 shutouts.
Little Known Fact
Tanana is one of only two pitchers (the other being Rick Reuschel) to surrender homers to both Hank Aaron and Barry Bonds.

Reason For Being On The List
Tanana started his career with the Angels as a guy that could hit 100 mph on the gun with regularity.
He and Nolan Ryan combined to be one of the best one-two punches in baseball. There was a saying back then of "Tanana and Ryan and two days of cryin'" to describe the 1973-1979 pitching combination. But that's not the Frank Tanana that I remember.
The Tanana I know was like Eddie Harris, the aging Indians pitcher in "Major League". After Frank suffered an arm injury in the middle of his career, he had to reinvent himself as a finesse pitcher. He threw every piece of junk he could think of to get guys out. His slow curve was something that amazed me as a kid. I loved the guy.
Tanana was the first pitcher to show me that it wasn't always the guy that threw the hardest that could get batters out, but a guy with smarts could do just as well, if not better. I wish Joel Zumaya could learn that lesson…or just stay healthy.
What Happened To Him?
Tanana signed as a free agent with the New York Mets in the winter of 1992. In September of the next year, Tanana was traded to the New York Yankees where he finished his career going 0-2 with a 3.20 ERA in three games for the Bombers.
Frank's been married to his wife, Cathy, since 1978. They have four children. Both Frank and Cathy serve on the Pro Athletes Outreach board of directors. They're also involved in Home Plate and Career Impact ministries. They live in Farmington Hills, Michigan.
In 2006, Tanana was inducted into the Michigan Sports Hall of Fame.
Info from baseball-reference.com and Wikipedia.
Pics via Google.
Read more New York Yankees news on BleacherReport.com