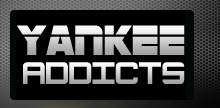 May 9, 2009 · Jeffrey Fann · Jump to comments
Article Source: Bleacher Report - New York Yankees
With the recent Brett Favre retirement saga still ongoing, I started to think about the some of the most annoying retirement non-retirements in recent sports memory.
As opposed to some retirements that were just ill-advised, like Mark Spitz trying out for the 1992 Olympics, these retirements or so-called retirements just get on your nerves after awhile.
While players and coaches of this stature deserve to go out on their own terms, sometimes enough is enough, and they just end up hurting their own legacies.
Want a couple good ways to retire? Try John Elway, who retired after winning the Super Bowl in 1999, or "Dr. J" Julius Erving, who retired in 1986, and spent the season receiving standing ovations, gifts, and accolades from every NBA city he visited.
1) Roger Clemens
Roger Clemens's retirement saga became such a joke they made a cell phone commercial about it. Remember the one where Clemens phone signal dies as he's talking to his wife about coming back to baseball?
Clemens's retired in 2003 from the New York Yankees, only to unretire in 2004 to play for the Houston Astros. 2005 and 2006 were more years of retirement speculation.
In 2007, Clemens waited until May to make his return to the Yankees, and pitched until hurting his hamstring in October of that year. In the middle of all this was the speculation about the steroid use and adultery, which has further tarnished his image.
2) Brett Favre
If Favre signs up to play this season, I'm moving him to the number one slot. As early as 2006, rumors began circulating of Favre's retirement. That's fine, that often happens with veteran players. It was in the spring of 2008 the real fun began.
On March 4 of that year, Favre announced his official retirement from the NFL. By the summer time, he wanted back in the NFL, and said the Packers had pressured him to retire before he wanted to.
The Packers had already committed to quarterback Aaron Rodgers, and weren't backing off that stance. Finally released, Favre signed and played for the New York Jets in 2008. In February 2008, Favre retired officially from the NFL.
Then in the last months, the rumors started again about playing for the Minnesota Vikings. That would be the ultimate insult to Packers if Favre went to a division rival. I hope he doesn't do it, because the last four years of Favre retirement rumors are enough.
3) Michael Jordan
Michael Jordan retired from the NBA three times. Count 'em…three times. First, after the Chicago Bulls won three straight NBA titles 1991-1993 to pursue his desire to play professional baseball.
He came back in 1995, and retired a second time after the Bulls won three more championships in 1998.
In 2001, Jordan came back again to play 2 seasons with the Washington Wizards, and retired finally for real in 2003. I have no problem with Jordan retiring in 1993, 1998 or 2003.
In 93 and 98 he retired as a champion, and even with the Wizards he was playing at a very high level, but it have been nice if Jordan wouldn't have retired, during the middle of the Bulls runs. Why?
We could have seen a championship run not seen in the NBA since the Boston Celtics team's of the 1950s and 1960s. That would have incredible.
What if Tiger Woods had retired after the 2000 golf season. Jordan and the Bulls were among the greatest dynasties of all time, but think what really could have been.
4) Rickey Henderson
Rickey Henderson is the greatest base stealer baseball has ever known. For a time there, we just didn't want to hear about it his retirement non-retirement anymore.
Henderson played his last game in the major leagues in 2003, but never announced his official retirement until July 13, 2007.
During these four years, he played for teams like the Newark Bears, the San Diego Surf Dogs, while coming out over and over in the media, that he could still play and had a desire to return to the major leagues.
This left open a retirement that should have come at least 3-4 years sooner than it eventually did.
5) Bill Snyder
If I'm a Kansas State Wildcat fan, I'm not too pleased with this unretirement. Bill Snyder is the best coach Kansas State has ever known. Once one of the worst programs in college football, Snyder turned the Wildcats into a perennial top 20 team in the 1990s.
It was astounding what he accomplished in Manhattan, Kan. Now after being out of coaching for three years, at age 69, Snyder is back at Kansas State. I don't see how this can end well for Kansas State.
At Florida State, Bobby Bowden has basically handed over most of the reigns to Jimbo Fisher, and at Penn State, Joe Paterno just keeps going and going.
Paterno is the exception, not the rule. Asking Snyder to again rebuild again Kansas State, when he will be 70 this year, is just too much to ask when you are competing against the Oklahomas and Texases of the world when recruiting the Big 12.