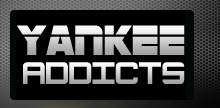 February 20, 2013 · Phil Watson · Jump to comments
Article Source: Bleacher Report - New York Yankees
There was talk over the winter that infielder Eduardo Nunez would play a bigger role for the New York Yankees this season, that the team had to find a way to get Nunez's speed and his bat into the lineup.
Then along came Travis Hafner.
When the Yankees signed the former Cleveland Indians designated hitter to a one-year, $2 million contract with incentives on Feb. 1, Nunez's role was thrown into flux.
The understanding of just how much flux is coming into focus. George King of the New York Post reported Tuesday that Nunez is not only not guaranteed to get those 400 to 500 at-bats, he's not even guaranteed a spot on the 25-man roster coming out of spring training.
Regarding Nunez's roster status, manager Joe Girardi told the Post :
"He has to earn it. We have toyed with some different options, but we liked what he did at the end of last year. We know he provides a lot of excitement. Our plans are to keep him at (shortstop) for the most part, but he has to go out and earn it."
Girardi told Mark Feinsand of the New York Daily Newson Sunday that Hafner will not play defensively and will strictly be used as a designated hitter.
Hafner hasn't participated in a defensive drill in some five years, according to Feinsand, and that limits the roster flexibility available to Girardi.
Why would the arrival of a left-handed hitting DH affect a right-handed hitting infielder? Because Nunez was thought to be in line for extensive playing time at DH before Hafner was signed. Hafner's arrival limits those opportunities for Nunez, particularly against right-handed pitching.
Plus, it eats up a roster spot with a player who is an absolute non-factor in terms of defensive strategy.
Last year, for instance, Raul Ibanez was the primary left-handed hitting designated hitter. But Ibanez was also deployed in the outfielder a considerable portion of the time.
Nunez's problem stems from being in the mix for a utility infield spot against a much more proven utility player. Jayson Nix is in camp on a minor-league deal and was solid in the handyman role for New York last season, logging time at second base, third base, shortstop and left field.
The difference between Nix and Nunez is what the two players can do with the glove.
Nunez has been a defensive liability for the Yankees and last season committed seven errors in just 38 games. His defense was so bad that he was demoted to Triple-A Scranton/Wilkes-Barre in mid-May after butchering a pair of ground balls at third base.
Once in the minors, Nunez hurt his thumb and didn't find his way back to the Bronx until after the rosters expanded on Sept. 1.
Still, Nunez hit .292/.330/.393 in 100 plate appearances with a homer and 11 RBI. He also stole 11 bases in 13 attempts and speed is not a commodity of which the Yankees have in abundance.
"I think you can carry (Nunez and Nix), but it doesn't really give you a left-handed hitter off the bench late in the game if you want to do that," Girardi told the Post. "But we are going with the best guy."
If that guy is destined for a utility role, Nix's flexibility and defensive skill might win the day over Nunez's offensive potential.
Read more New York Yankees news on BleacherReport.com