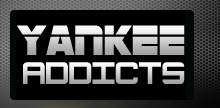 May 26, 2009 · Mary Jo Buchanan · Jump to comments
Article Source: Bleacher Report - New York Yankees
Hendrick Motorsports owner Rick Hendrick is most likely facing one of the most difficult decisions that he will ever have to make. He will have to finally make a significant change in an attempt to address the problems plaguing Dale Earnhardt, Jr. and the Amp Energy No. 88 team.
Junior had a miserable run in the Coca Cola 600. He battled a wicked race car throughout, sawing on the wheel and asking his spotter to just keep him out of the way of the other cars that could actually compete on the track.
Earnhardt, Jr. ended up finishing 40th. With that particularly poor finish, Junior also dropped to 19th in points and will most likely struggle to make the Chase this year.
And so, it is now time for Rick Hendrick to take action. He must indeed find his own inner George Steinbrenner and do the dirty deed that NASCAR nation has been clamoring for, change the crew chief on the car.
You remember George Steinbrenner. He was the "fire happy" owner of the New York Yankees. Steinbrenner, nicknamed "The Boss", changed team managers 20 times, including firing Billy Martin on five separate occasions.
"The Boss" also changed general managers 11 times in his 30-year tenure with the Yankees. Steinbrenner never hesitated about firing any manager at any time for poor performance on the field.
Like him or not, Steinbrenner was always decisive when it came time to dealing with personnel issues. He had very little patience for losing, instead opting to make immediate changes in staff to at least shake up the organization and send a message that losing was not an option.
And so, Rick Hendrick must also now find his inner Steinbrenner. He has to get tough and make the most difficult call ever for the No. 88 team, before they slip into oblivion.
This will be especially wrenching for Hendrick. Ever since wooing Dale Jr. to Hendrick Motorsports, he has looked at Junior as a son. Both share the loss of loved ones, Junior losing his father Dale Sr. and Hendrick losing his son Ricky.
Their ties to one another run deep. The legend is often told of Hendrick's long-time desire to have Junior in his stable of drivers.
When Teresa Earnhardt refused to budge on Junior's ownership in DEI, Hendrick was poised to bring Junior aboard at HMS, ousting one of NASCAR's current stars, Kyle Busch, to make room in the house.
Since then, Hendrick has dedicated himself and his organization to making Junior competitive—nurturing him, giving him sage guidance, and supporting him with the best equipment possible.
Hendrick has also honored Junior's wishes to stay with his former DEI crew chief and cousin Tony Eury, Jr., welcoming him with open arms during the transition.
Mr. H has remained steadfast in his support of the Dale and Tony, Jr. duo. He has defended them against all detractors and the increasingly restless Junior Nation.
But after this week's performance, or lack thereof, Mr. Hendrick may have no choice but to make a drastic change to shake up the No. 88 team.
Since Hendrick cannot fire Dale Jr., he will most likely look to shift Tony Eury, Jr. out of the crew chief spot and try a different driver and crew chief combination.
Sports Illustrated quoted a "reliable source", sharing that a crew chief-change for Junior's team was indeed in the works. In fact, the source advised that the change could happen prior to this week's race weekend in Dover.
Scenedaily.com reported today that "Hendrick Motorsports owner Rick Hendrick says the team is discussing options and appears to not rule out the possibility of ending the partnership of driver Dale Earnhardt, Jr. and crew chief Tony Eury, Jr. after the duo have endured a problematic start to the 2009 NASCAR Sprint Cup season."
Hendrick admitted that none of his four teams were very good at the Charlotte race. But he could not ignore the exceptionally poor performance of the No. 88 team, piloted by NASCAR's most popular driver.
And so Rick Hendrick, NASCAR and Junior Nation beg you. Please find your courage to say those words that need to be said, "Tony Eury, Jr., you're fired."
Rick Hendrick, please just find your inner Steinbrenner.