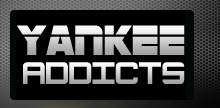 March 26, 2013 · Will Carroll · Jump to comments
Article Source: Bleacher Report - New York Yankees
Derek Jeter almost assuredly won't be ready for Opening Day, according to the New York Daily News, but this isn't a huge setback.
The New York Yankees will likely put their captain on the disabled list to start the season, allowing him to come back as soon as April 6. The soreness in his repaired ankle simply made it impossible for him to play shortstop on a normal basis, but he's not far off.
The Yankees were very conservative with the rehab from the fractured ankle suffered in 2012's playoff run. The image of Jeter laying on the turf after breaking his ankle was an enduring one, and he had surgery to make sure that the ankle healed properly.
Up until mid-March, everything was going to plan.
It was going so well that the Yankees signed Travis Hafner. To me, that was a big signal that Jeter was doing well in rehab. My thought was that Jeter would make Opening Day, but that he might not be ready to play shortstop on a day-to-day basis.
With Hafner signed, that DH slot was filled, and Jeter was much more likely to be at shortstop every day, or at least five days a week. Through the first part of camp, things were going to plan…that is until the Yankees started putting Jeter in the field.
Lateral motion wasn't the biggest problem, but being in the field was an issue.
It caused pain and inflammation for Jeter, even on normal activities like taking grounders and running to first base. That inflammation is the real issue, causing soreness that would have forced him to miss games and not just shift to DH.
The Yankees hope that a bit of rest and treatment will help Jeter's recovery. They'll work to find a routine that will allow him to play normally, though that will take some trial and error.
This is not unlike what the Diamondbacks went through last year with Stephen Drew. He attempted to come back from his ankle issues, though his were far worse and more complex in scope, involving ligaments and tendons rather than a simple fracture.
The target for Jeter's return is April 6, though this could extend:
Derek Jeter still fighting soreness, will rest. IMO: It would be a surprise if he played for the Yankees before May 1. We'll see.

— Buster Olney (@Buster_ESPN) March 24, 2013
While Olney is very well sourced when it comes to the Yankees, there's no medical information that gives us any reason to think that May 1 is a good target. The Yankees do tend to err on the side of caution with returns, but there are some other factors in play here.
First, Jeter does not like to to sit and has enough juice in the clubhouse to force his way back in. Second, with Curtis Granderson and Mark Teixeira out through April, as well as Alex Rodriguez's absence, the Yankees need to do anything they can to stay competitive in the AL East early.
Jeter could try to lead by example here, coming back early and fighting through the pain. It worked with Kobe Bryant questioning Dwight Howard's injury openly, though Jeter is a bit more subtle.
Expect Jeter to come back as quickly as possible. He may need to DH occasionally, but it would be a surprise if that was a regular spot for him.
The best use would be on days with extreme ground-ball pitchers, though the Yankees only have a couple that lean that way at all. His batting shouldn't be affected, but we could see significantly less running from him.
Read more New York Yankees news on BleacherReport.com