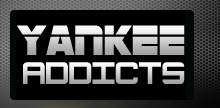 January 24, 2013 · Jake Singer · Jump to comments
Article Source: Bleacher Report - New York Yankees
Pitchers and catchers report to spring training in less than a month, and while it's clear that Yankees camp will be dominated by veterans, youngsters will also have to play a role if the team is to win its 28th championship in 2013.
The Bombers' aging stars will be another year older and they'll have to replace the production of Nick Swisher, Rafael Soriano and Alex Rodriguez (for most of the season). Who will fill the void? Here are three candidates.
Gardner is poised to have a healthy and productive 2013 after missing most of 2012 with an elbow injury.
Despite his .266 career average, Gardner could hit .290 or above given the plate discipline he showed in 2011 (when he posted a .383 on-base percentage) and his .323 average in 16 games in 2012.
Coupled with Ichiro Suzuki in the lineup in 2013, Gardner will see pitches to hit no matter where he is in the lineup and is a prime candidate to have a breakout season.
Mark Montgomery
The Yankees' bullpen will need some help in 2013 after losing Rafael Soriano to free agency, and with Mariano Rivera coming back from ACL surgery. At least during the first half of the season, I would expect Joe Girardi to keep the team's closer from pitching on back-to-back days no matter the circumstance.
So who will step in? Mark Montgomery is one candidate.
Montgomery has skills that have been compared to David Robertson's, with a low- to mid-90s fastball and an excellent slider.
The 2011 11th-round pick has climbed quickly through the minors, splitting time in 2012 between Single-A Tampa and Double-A Trenton. He struck out 99 in just 64.1 innings last season, walking just 22 and posting a 1.54 ERA.
With only 24 Double-A innings under his belt, Montgomery may not open the season on the major league roster. But don't be surprised to see him make an impact as a mid-season call-up for the pennant run.
Eduardo Nunez
Yankees fans are going to cringe when they read this, but Nunez is likely to play a major role in the left side of the team's infield in 2013.
Alex Rodriguez will be out until at least the All-Star break at third base, so the team signed Kevin Youkilis to help out at the hot corner. He's not going to be able to play every day, though, so Nunez may see some playing time there.
And while Derek Jeter says he'll be ready for opening day with his broken ankle, even if he is he won't be able to start every day while he recovers. Expect Nunez to be the top backup option there.
While Nunez's defense is a big question mark, he has a good bat and could eventually develop some power to go along with speed. He hit. 292 in 89 at bats in 2012 with a home run and 11 stolen bases.
Nunez probably won't be a regular player in the Yankees' lineup unless they choose to DH him frequently, but he will be an important role player for the club.
Superstars like Robinson Cano and CC Sabathia will have a say in how the 2013 Yankees fare, but the team is going to need breakout seasons from younger players as well to get back to where they want to be.
Read more New York Yankees news on BleacherReport.com