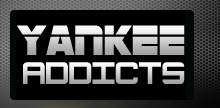 April 20, 2009 · Pat Doris · Jump to comments
Article Source: Bleacher Report - New York Yankees
It's no secret that, outside of Mariano Rivera and maybe Brian Bruney, there are major questions in the Yankees bullpen. Jose Veras, Edwar Ramirez, Phil Coke, and Damaso Marte ALL have been underperforming and extremely disappointing.
Left-handers Coke and Marte are supposed to be specialists and getting lefty hitters out. However, they can't get lefties or righties out, and the bullpen in general is in shambles. The Yankees also don't want their bullpen to be an issue, because if you take a look at the cross-town Mets the past two years, their bullpen has snubbed them of two postseason appearances.
And with the recent struggles of Chien-Ming Wang and Joba Chamberlain, a lot of innings are being taxed onto the bullpen. Wang has been awful in three outings. He is 0-3 and has posted a 34.50 ERA through a total of six innings and is absolutely killing the bullpen.
Chamberlain, on the other hand, has pitched slightly better in two appearances, posting a 5.06 ERA in 10.2 innings pitched with no record. Those numbers aren't too horrible, but he needs to be in the 'pen. There is no doubt that when Chamberlain is the setup guy for Mariano Rivera, the Yankees are a different team. The bullpen becomes better and deeper, and you maximize Chamberlain's strengths too.
While being a starter, Chamberlain needs to be more cerebral in his approach. He can't throw those 100 MPH fastballs anymore. He needs to be economical at all times. And you know he is dying to blaze that fastball by everyone.
Not to mention he needs to use all his pitches in order to be effective, and his curveball and changeup aren't quite developed enough yet either. He doesn't seem comfortable as a starter, although he claims "his heart is being a starter."
I'm not buying that. The emotional and psychological factor of him coming into the game are devastating to the other teams. With Chamberlain in the eighth and Rivera in the ninth, the game is basically shortened to a seven-inning contest.
Chamberlain also goes about five to six innings per game as starter anyway, and those innings aren't even closely as guaranteed to his dominant innings as a reliever. He can only earn the Yankees one win every five days as a starter, but if he is a reliever he can preserve about three or so wins in five days instead. Not to mention he can get five or six outs and doesn't need to be strictly the eighth-inning man.
A good comparison of Chamberlain would be Phillies setup man Ryan Madson. The Phillies tried to make him a starter as well, but he wasn't nearly as effective. His best value, like Chamberlain, is being in the bullpen. Madson can also get those five or so outs, too. He and Brad Lidge created the seven-inning game that the Yankees could potentially have.