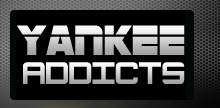 June 11, 2009 · Greg Cohen · Jump to comments
Article Source: Bleacher Report - New York Yankees
First, there's Joel Sherman. He believes that the Yankees have to get Wang out of the rotation:
Both Joe Girardi and pitching coach Dave Eiland said late last night that there is nothing physically wrong with Wang. But what does that matter? They said that earlier in the season and a few days later determined — get this — that he had weakness in his hip.

They need such creativity again. Because they simply cannot let Wang continue to start. It has become like a once every fifth day concession speech.
There is no acceptable answer for sticking with Wang. Hughes may not be perfect. He still may have a lot to learn. But he is at least competitive. Wang, on the other hand, is making Kei Igawa look good by comparison.

Girardi tried again to talk about all the games Wang won in 2006-07. But it is 2009, and in 2009 Wang is killing the Yanks. David Robertson was warming in the first and warming in the second, and Hughes was in the game in the third. Nothing new there. Wang has worked just 14 1/3 innings over five starts. So he is a one-man bullpen wrecking crew.

Ultimately, this is not a scavenger hunt with prizes for anyone who can find a way for Wang to keep a consistent delivery during games. This is a major league season in which the Yanks must — MUST — win. And, right now, Wang is the biggest loser, so bad that he could give up four more runs and still have his ERA drop . . . to 14.34.
Girardi, Eiland and GM Brian Cashman will strategize today about what to do with Wang. Let him start against the weak Nationals. Use an off-day on Monday to skip him. Put him in the pen. Or pull out the medical dictionary to figure out a way to get him on the DL.

But there really is no decision. Wang needs to be removed and he does not simply get a spot back because of pedigree or a $5 million salary. He does not get a spot back with a few good side sessions or a couple of positive relief outings. This should now be Hughes' job to keep on his own success or failure. Wang goes to the back of the line and waits for an opening; an opening is no longer simply created for him based on past achievements.

No one cares anymore if he was the ace to start last year. It is this year, and in 2009 Wang is the majors' worst pitcher. And for the majors' worst pitcher you don't find excuses to put him back in the rotation, you find excuses to put him on the DL.
Then there was this from the much more rational John Harper:
Still, once the emotion wears off Girardi needs to do the right thing and give Wang another chance. It was the Yankees who panicked and rushed him back to the majors when they were worried about Joba Chamberlain taking a ball off the knee, and if they give up on him now, well, what was the point?

And it was Girardi who re-configured his starting rotation to put Wang into a spot where he had to face the Sox here at Fenway Park in his second start back from oblivion – not the ideal path to renewed success.

Is Phil Hughes a better pitcher right now than Chien-Ming Wang? There's no doubt about it. Hughes looked good again last night in pitching 3-2/3 innings of relief after Girardi took out Wang in the third inning.

But the Yankees need to find out about Wang once and for all before they banish him again. They can't invent another injury this time and send him back to the minors, so if they take him out of the rotation again, who knows what becomes of him?

If the Yankees were in a desperate situation maybe they'd have no choice. But it feels desperate only because they're 0-7 against the Red Sox. That's embarrassing, all right, but it doesn't make them desperate.

In truth, they're a game out of first place, they've still won 19 of their last 27 games, and they're still showing the grit that has helped them win so many games late this season, fighting back again in the late innings last night before falling a run short.

Even more relevant, they're ahead in the wild-card standings. Right now it's hard to see which other team in the American League is going to make a serious run at a wild-card berth, with so many clubs bunched up around .500.

And that matters because it provides a safety net that allows the Yankees to keep the big picture in mind. If they do that, it's too soon to give up on Wang, even if he was fairly awful again last night.
It's frustrating, exasperating, driving the Yankees crazy, but unlike early in the season, he is throwing hard again, reaching 95mph on the radar gun, and if anything, he had too much sink on his ball last night.
The Yankees can't wait forever on this, but for the moment, Hughes can help them in the bullpen and be ready to give them innings if Wang falters again.

It's only early June and the Yankees are in a position where they need to be sure about Wang before they toss him aside. After Girardi gets some sleep, surely he'll feel the same way.
I definitely think they need to keep him in the rotation, at least for one more start. If he was throwing 89-90 mph with no movement, I'd understand giving up on the guy, but last night he was throwing 95 with good sink, and his slider was good too, he just had zero command.
With the Nationals coming up on the schedule I see no problem with having him start against them. Worst case scenario is he gets bombed, but it's not like the Yanks will be facing Cy Young, the Nats currently have the worst team ERA in baseball at 5.41, so the Yanks will probably be able to score some runs.
What do you think the Yanks should do with Wang?