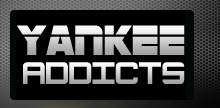 January 20, 2012 · Brian Buckley · Jump to comments
Article Source: Bleacher Report - New York Yankees
A paltry 5,210 fans came out to witness the New York Yankees lose their season finale to the Milwaukee Brewers 1-0 on October 4, 1972. The meaningless fall affair was finished in one hour and 57 minutes, a rather quick game compared to current contests. However, no one knew how quickly the culture of the Yankees was about to change the forthcoming year.
On January 3, 1973, CBS sold the Yankees to a group of investors led by George M. Steinbrenner for $10 million.
No one had an inkling this new owner was about to change the game and potentially join a select handful of owners in the Hall of Fame.
Throughout the next 37 years, a plethora of fans, players and managers would learn to love or loathe him. Whether it was second guessing the manager or blasting a player to the media, Steinbrenner made the polarizing headlines that everyone caught a glimpse of.
Yet, it was his approach to the newly created "free agency" system that changed the way the game is played.
Before St. Louis Cardinal's Curt Flood refused to report to Philadelphia in a 1969 trade, players were retained by their original teams and were not free to pursue work elsewhere. That is, unless management decided it fit. And when pitchers Andy Messersmith and Dave McNally became the first free agents in 1975, the age-old reserve clause was officially dead. The free agency era had begun and "The Boss" was just getting started.
Wasting no time, he signed free agent James "Catfish" Hunter that same year to a contract that made him the richest player in baseball history. During the decades to follow, the former shipbuilder doled out hundreds of millions of dollars to the top free agents in the game.
His appetite for the biggest names in baseball was fueled by his insatiable thirst for success. Unlike many owners who enjoyed solely pocketing money (in many cases Yankee dinero) and appeared indifferent in terms of winning, Steinbrenner spent big to win big. "Winning is the most important thing in my life, after breathing," Steinbrenner said. "Breathing first, winning second."
Those same dollars he spent on players were eventually earned back when he sold the rights to Yankee games to the MSG network in 1993. Taking the idea one step further, he helped give birth to the YES network, a regional sports network that every team has attempted to copy.
While he never embraced the idea of revenue sharing itself, year after year his team paid out more money than anyone else. Annually, cash-strapped teams receive Yankee currency to disparage the gap of "haves" and "have-nots." In fact, some say the new Twin's ballpark, Target Field, is a veiled and unplanned dedication to the late Yankee owner.
In 2010, "The Boss" was selected to the ballot of the Hall of Fame Veterans committee. In order to receive entry into the hallowed halls, the prospective candidate would have to receive at least 12 of the 16 votes. Steinbrenner didn't even sniff half of the required total. The next consideration for him will be on the 2013 and 2014 ballot.
With that being said, it's well-documented that he was no saint. Picking up felony convictions and negotiating shifty backdoor deals with gamblers was no way to endear one's self to baseball holiness. But, distinguished owners in Cooperstown had their faults as well.
Former Dodger owner Walter O'Malley was posthumously inducted in 2008 after initiating of the one of the biggest thefts in baseball history by moving the team from Brooklyn to Los Angeles. Additionally, let us not forget 1980 inductee former Boston Red Sox owner Tom Yawkey. Controlling the team that was last to integrate in 1959, the openly racist owner's contributions to the game were so slim that his Cooperstown plaque had to be filled with "accomplishments" like "First to have team travel by plane."
The mere mention of Steinbrenner conjures a myriad of emotions in everyone. "Ruining the game" is a phrase likely to be heard by baseball people after the owner's name is mentioned. Yet, he didn't invent free agency; in fact, the concept predated him. Steinbrenner exploited a system that was freely agreed upon. In the meantime, every team not named the Yankees have been feverishly trying to imitate his model ever since.
Yankee general manager Brian Cashman might have summed up the accomplishments of the late Steinbrenner best when he said, "He's done the impossible. He took an organization with the history of the New York Yankees and improved upon it. He took one of the world's greatest brands and made it better."
Read more New York Yankees news on BleacherReport.com