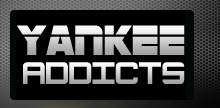 March 7, 2013 · Doug Rush · Jump to comments
Article Source: Bleacher Report - New York Yankees
By now, we have all heard the news of Mariano Rivera's future plans.
The 43-year-old New York Yankees closer will announce his retirement from the team after this season, according to Andrew Marchand of ESPN New York.
Sources: Yanks' Rivera will retire after season espn.go.com/new-york/mlb/s…

— Andrew Marchand (@AndrewMarchand) March 7, 2013
Rivera is the all-time leader in saves with 608 and has been a part of five Yankees World Series championships.
With the news of Rivera announcing his retirement, the Yankees will need to figure out who will be the team's closer after the season.
They could go with internal options like Joba Chamberlain, David Robertson or prospect Mark Montgomery, but honestly, I don't see any of them being the best fit.
To me, the best fit is someone sitting at home still on the free-agent market, Brian Wilson.
Wilson missed most of the 2012 season after being forced to have Tommy John surgery on his elbow. The injury caused the San Francisco Giants to non-tender Wilson and go with Sergio Romo as their new closer.
The 30-year-old has already shown that he's not afraid to pitch on the biggest stage; he was the closer of the 2010 World Series Champion Giants.
He's also not afraid of the media as he has one of the most outgoing personalities in the entire sport. Personally, I think everyone in New York would love him.
Sure, he'd have to shave the beard, but I don't think that would be an issue for Wilson because of his personality.
I could see him turning that into a thing, and just keeping a mustache, but making it look stylish and a trend, just like his beard has been a trend with the Giants fans.
In his last active season, Wilson went 6-4 with a 3.11 ERA and saved 36 games for San Francisco in 2011.
According to a report from Sports Illustrated, Wilson will not sign with a team until after Opening Day in 2013.
Report: Brian Wilson will not sign anytime soon on.si.com/WVpG2P

— SI MLB (@si_mlb) March 7, 2013
Wilson had an audition for the New York Mets back in January, but Wilson was not satisfied with his arm strength and said he won't sign until he feels his arm strength is back to 100 percent.
To me, if you're going to replace someone like Rivera, which in itself is impossible to do, you need someone with a personality like Wilson.
I think Robertson should stay as the setup man and Chamberlain may end up leaving the Yankees after 2013 to pursue being a starter again.
A long time ago, Chamberlain could have been the obvious heir, but not now.
The Yankees and Cashman need to talk with Wilson and his representatives and figure out a contract for the future.
Whether they have to back-load it, fill it with incentives, I don't care what it is—Wilson needs to be a Yankee.
Adding Wilson to the team would be the blockbuster move the Yankees need to make soon.
Read more New York Yankees news on BleacherReport.com