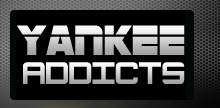 January 17, 2013 · Jake Singer · Jump to comments
Article Source: Bleacher Report - New York Yankees
The Yankees' offseason has been quiet. With less than a month until spring training, the only major acquisition Brian Cashman has made has been to sign Kevin Youkilis to fill in for the injured Alex Rodriguez at third base.
That means the burden to improve rests on the players currently on the team. The team's 2012 lineup was second in baseball in runs and first in home runs, but it struggled in the clutch, relying on the long ball to score runs.
The Yankees have lost Nick Swisher, Raul Ibanez, Eric Chavez and Andruw Jones, but will have a full season of Brett Gardner and Ichiro Suzuki, health-permitting.
Here's what each player needs to improve to make this year's offense even better than last year's.