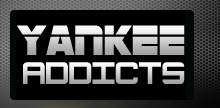 April 18, 2013 · Kenny DeJohn · Jump to comments
Article Source: Bleacher Report - New York Yankees
Jon Heyman of CBSSports.com reports that right-handed pitcher Jonathan Gray of Oklahoma State University is expected to be a top pick in the upcoming MLB draft, two years after the New York Yankees offered him $500,000 as a 10th-round pick.
Back then, he was a member of the Eastern Oklahoma State College Mountaineers. He was also selected in the 13th-round by the Kansas City Royals out of high school the year prior.
Gray obviously turned down both offers, and it may prove to be one of the best decisions of his young (and promising career).
Multiple scouts have reported that Gray has touched 101 mph on the radar gun, and one scout has even reported that he touched as high as 103 (via Heyman). This type of talent is hard to come by, and the Yankees must be kicking themselves for not noticing his potential right away.
When he was initially drafted, there were fewer draft regulations regarding money allowed to be allocated per pick. The Yankees could have offered Gray double or triple that amount without facing any penalties from the league. Whether that would have been enough to persuade Gray is something we'll never know.
Instead, teams like the Houston Astros, Colorado Rockies and Chicago Cubs will be looking to draft the flamethrower with their first pick.
If this situation sounds somewhat familiar for you Yankee fans, then you're right. Back in 2008, the Yankees selected Gerrit Cole with their first-round pick. Cole has since gone on to become the top prospect in the Pittsburgh Pirates system and has the potential to become a bona fide ace in the bigs.
The Yankees believed Cole would forego his college scholarship at U.C.L.A and sign with them, but they were very wrong.
Gray was only throwing in the 94-97 range back then, but scouts should have been able to see his potential. Unfortunately, moving forward, there's absolutely nothing that can be done.
The organization would best be suited chalking it up for a loss and wishing the young pitcher a promising career—as long as he doesn't pitch against the Yankees.
Read more New York Yankees news on BleacherReport.com