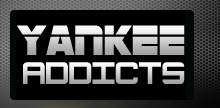 December 23, 2009 · Leslie Monteiro · Jump to comments
Article Source: Bleacher Report - New York Yankees
Major League Baseball expects everyone to get worked up about the Yankees paying $25.69 million for the luxury tax by making this a news story. They are the only team that will be paying it this year.
Hate to break it to Bud Selig, but no one cares. Yankees fans are savoring this while other baseball fans moan knowing that the luxury tax is nothing more than a fraud. The Yankees can make up for all that with other sources of revenue so they are probably laughing as they pay the bill.
It's hard to believe small-market teams benefit from what the Yankees do. What's the point of really charging luxury tax to big-market teams?
If Selig wants to send a message, create a salary cap where small-market teams can keep their players and also be able to compete for the division and win playoff games. What we see here is window dressing at best.
The Yankees can get away with all this because the sport allows them to do whatever they want with the current system.
They make money out of being in the NY market not to mention they have their own network that draws big numbers with the TV ratings.
Not many teams have that luxury. Most big-market teams decided not to spend much this year knowing they are not making profits to do what the Yankees are doing.
The Red Sox made one move along with the Phillies, but it does not mean much.
At one time, the Red Sox spent money with no disregard to fiscal responsibility by buying players and making trades, but with hard economic times, they don't have that opportunity anymore so they are building within the farm system.
That itself makes the Sox likable.
Everyone talks about the Phillies spending, but what they fail to understand is that they traded Cliff Lee since they could not afford to pay both him and Roy Halladay. The Phillies are likely not going to make any moves since they are under budget.
Only the Yankees are immune to that.
They took Curtis Granderson off the Tigers since that team needed to make payroll cuts. Then, they acquired Javier Vazquez today to add depth to their starting rotation though they might have been better off acquiring Derek Lowe. At least, Lowe knows how to win big games unlike Vazquez.
We keep hearing how the Yankees want to get under budget. Who are they fooling?
They have the money to either sign Jason Bay or Matt Holliday, and they likely will get Bay just to spite the Red Sox.
Baseball experts link Bay to signing with the Mets, but the Mets are not going to offer what he wants. If Bay will get decent value, he would be smart to sign with the Bronx Bombers, and that possibility is out there.
Even then, they will spend more money for a rental player in the trade deadline. It's what they do.
They can keep doing that if they want to. It's their right. Baseball allows them to operate that way.
Our national pastime gives that team free reign since it helps the game make huge profits. Don't think the folks that run the game know that so don't expect things to change anytime soon.
It makes this baseball fan wonder what's the point of a luxury tax.
Read more New York Yankees news on BleacherReport.com