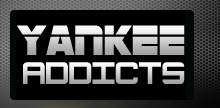 October 27, 2010 · kelly moore · Jump to comments
Article Source: Bleacher Report - New York Yankees
Not to sound awkward, but it's a good thing George Steinbrenner wasn't here to witness the disintegration of his New York Yankees.
And not just in the ALCS—They looked off their game more or less since September.
In fact, if not for the catastrophic injuries to the Red Sox this year, they may not have made it to the playoffs at all.
The Core Four (Jeter, Rivera, Posada, Pettitte) and Alex Rodriguez will all be past their mid-30s next year. If they hope to return to contention and win a title, there are (at least) five issues they need to tackle.