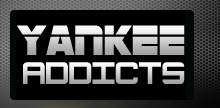 October 13, 2010 · james stewart-meudt · Jump to comments
Article Source: Bleacher Report - New York Yankees
Now that the ALCS matchup has been determined after the Texas Rangers sent the Tampa Bay Rays packing with a 5-1 victory last night in St. Petersburg, the Yankees have a decision to make. During the ALDS against Minnesota, a five-game series, the Yankees were able to go with a three-man pitching rotation of CC Sabathia, Andy Pettitte and Phil Hughes.
In a seven-game ALCS, the Yankees will have to go with a four-man rotation. If they don't, they'd have to start Sabathia, Pettitte and Hughes on short rest. For Sabathia, this isn't a big deal. He has repeatedly demonstrated an ability to pitch on short rest during his time with the Yankees and the Milwaukee Brewers. But it's a much bigger problem for Pettitte and Hughes.
The Yankees would be slow to force Pettitte, who answered a lot of questions with a great performance in Game 2 of the ALDS, to go on three days rest—mainly because he is coming off a recent injury. Also, Hughes has already thrown more innings this season than ever before.
Enter A.J. Burnett.
Brian Cashman confirmed the Yankees would use a four-man rotation when the ALCS begins Friday night in Arlington, Texas and told fans to "be prepared" to see Burnett. Cashman expressed confidence in his pitcher, who struggled to a 10-15 record and 5.26 ERA during the regular season.
If C.C. Sabathia pitches Game 1 on Friday night, and the rest of the rotation stays the same, Burnett would pitch in Game 4 and Hughes would have to pitch a decisive Game 7 if the series went that far. Hughes looked good in his first career postseason start on Oct. 9 against the Twins, but at the age of 24, is a Game 7 start too much to ask?
Against the Texas Rangers during the regular season, Burnett went 1-0 with a 2.50 ERA in three starts and held their offense to a .232 BAA. If the Yankees are looking at the stats, then things are looking good for Burnett to get the start. Not that the Yankees have much of a choice.
Read more New York Yankees news on BleacherReport.com