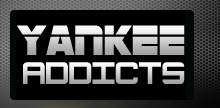 November 24, 2010 · John Neuman · Jump to comments
Article Source: Bleacher Report - New York Yankees
Even though Derek Jeter didn't have his best year from a hitting perspective, he still brought the same thing that he brings every year: team, heart and intuition. His qualities assert him as the top shortstop in the game, even with the average not speaking to volume in the regular season.
When a player contributes the type of years that Jeter has contributed for the Yankees, then they deserve to be tipped for the contribution that they have made to the organization. Jeter has been a part of the team for five World Series-winning seasons.
People are saying that Jeter is fading off into the sunset. Looking at another similar comparison, Tom Brady hasn't reached the promised land in the NFL since he won his third Super Bowl in 2004.
Brady negotiated a new contract while New England let Matt Cassel go to Kansas City, who won them 11 games in Brady's absence in 2008. New England could have shown loyalty to the young and upcoming star, but the Patriots decided to give the hand that fed them a new contract.
Jeter is seeking the same. His contributions have even far exceeded a legend like Brady, in the sense that he has won five titles and has been the face of the organization through all the turmoil.
When George Steinbrenner left us, he had one person who he loved as his franchise player and cherished wearing the Yankee pinstripes: Derek Jeter. Each year, they would bet on the Ohio State and Michigan game since Jeter was from Kalamazoo, MI and Steinbrenner earned a master's degree at OSU. They were good friends, both loved winning and they were both champions.
Now it is up to the new Steinbrenners, who are also trying to make a name for themselves. Do they allow their team's favorite son to walk away, or do they make a last stand to keep the face of the franchise in a uniform that he has served whole-heartedly for his career?
Read more New York Yankees news on BleacherReport.com