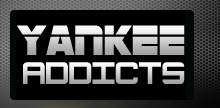 November 8, 2010 · Mike Osterberg · Jump to comments
Article Source: Bleacher Report - New York Yankees
The New York Yankees, by their own impossibly high standards, were a failure this season. Derek Jeter, Alex Rodriguez, Mariano Rivera, and the rest of their cohorts failed to bring home the ultimate prize.
In the Bronx, that simply will not do.
That being said, it's safe to say that there will be changes made in the offseason by Brian Cashman to ensure that this "failure" is an aberration.
Cashman and his seemingly unlimited bank account will have his hands full as he tries to pin down the most pressing issues of the offseason.
Here are five things Cashman and the braintrust must do if they plan to get back to the World Series in 2011.