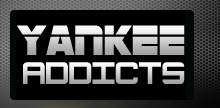 December 3, 2012 · Doug Rush · Jump to comments
Article Source: Bleacher Report - New York Yankees
By now, we have all heard the news on Alex Rodriguez's latest injury.
Buster Olney of ESPN broke the news that A-Rod will need surgery on his left hip to replace a torn labrum.
"NYY just announced Alex Rodriguez will undergo a left hip arthroscopy to repair a torn labrum, bone impingement and the correction of a cyst"

—Buster Olney (@Buster_ESPN) December 3, 2012
Jon Paul Morosi of FOX Sports announced that with the surgery, the 36-year-old will miss anywhere from four to six months.
"#Yankees announce that Alex Rodriguez will undergo left hip arthroscopy in January and miss 4-to-6 months. @mlbonfox"

—Jon Morosi (@jonmorosi) December 3, 2012
Now the Yankees have another hole in their lineup and in the field at third base.
Plus, if and when A-Rod does return, is he even going to be an effective player in the Yankees lineup?
What does Yankees' GM Brian Cashman do about filling the hole A-Rod has left for them?
He could try to fill it internally with Eduardo Nunez, but I don't think he is likely to do that.
With that kind of bat out in the lineup, he needs to make a move.
Here are five options Cashman can look into for third base.