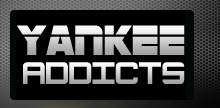 January 28, 2013 · Phil Watson · Jump to comments
Article Source: Bleacher Report - New York Yankees
In a little more than two weeks, pitchers and catchers will report to the New York Yankees' spring-training complex in Tampa, Fla., with the whole roster scheduled to report by Feb. 17.
The Yankees head into 2013 with more questions than in past seasons, with spring battles expected for the fifth starter spot between David Phelps and Ivan Nova and a wide-open competition for the starting catcher spot among Francisco Cervelli, Chris Stewart, Austin Romine and non-roster invitee Bobby Wilson.
On the injury front, C.C. Sabathia resumed throwing a couple of weeks ago (per New York Post) and expects to be ready when spring training opens after having arthroscopic surgery on his left elbow last October.
Closer Mariano Rivera is coming back from the right ACL he tore and had surgically repaired last May and told the New York Daily News last week that he felt "great."
The outlook isn't so cheery for Michael Pineda, who is still recovering from a torn labrum. He's been throwing since November, according to MLB.com, but isn't expected to be back on a major league mound before midseason.
Prospect Manny Banuelos, meanwhile, will miss the entire 2013 season after undergoing Tommy John surgery in October (per the New York Daily News).
With spring training rituals just around the corner, here is a look at the Yankees' pitchers and catchers who will be heading to Tampa.