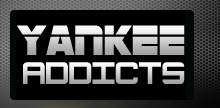 May 2, 2009 · Scott Birchfield · Jump to comments
Article Source: Bleacher Report - New York Yankees
The baseball season is only a month old. However, there are some players that are having some surprising starts to their season. Here is my list of the top five surprise hitters and pitchers so far in 2009:
Pitchers
Zach Greinke/Kansas City Royals
Going into 2009, Greinke was already considered a quality pitcher. I don't think anyone expected him to be this good this fast. On May 2, Greinke has a 5-0 record with a 0.50 ERA.
Yovani Gallardo/Milwaukee Brewers
After losing C.C. Sabathia to the Yankees in the off-season, the Brewers needed pitchers to step. Gallardo has done just that. So far, Gallardo is 3-1 with a 2.86 ERA.
Paul Maholm/Pittsburgh Pirates
Maholm had a solid 2008 season, but he looks like he is ready to take the next step as a starting pitcher. Through the end of April, Maholm has a 3-0 record with a 3.09 ERA.
Zach Duke/Pittsburgh Pirates
Duke did not have a good 2008 season. In fact, it looked like the Pirates were ready to give up on this talented pitcher. I am sure they are glad they held on to him. Duke has gone 3-1 with a 2.43 ERA.
Joel Piniero/St. Louis Cardinals
Piniero is one of the reasons the Cardinals are off to such a great start. He had a mediocre 2008 season, but has begun his 2009 season with a 4-0 record and a 3.76 ERA.
Kyle Lohse/St. Louis Cardinals
Lohse's signing prior to the 2008 season raised some eyebrows because of the money he was getting. He ended up with a 15-6 record and a 3.78 ERA. So far this season, Lohse has a 3-0 record with a 1.97 ERA. Doesn't sound like a fluke to me!
Hitters:
Victor Martinez/Cleveland Indians
Martinez had a terrible 2008 season. His production was way down. This season, Martinez is making a huge comeback. Through the first month of the season, Martinez is batting .386 with 5 HRs.
Kevin Youkilis/Boston Red Sox
I know that Youkilis has been a good hitter for some time now. However, he is kicking it up a notch with his 2009 start. He is batting .395 with 5 HRs through May 2.
Jorge Cantu/Florida Marlins
A lot of people thought that Cantu's 2008 season was a fluke. So far, it turns out they are wrong. Cantu is batting .365 with 7 HRs.
Raul Ibanez/Philadelphia Phillies
I know that Ibanez is already an established major league hitter. However, he seems to be getting better as he is getting older. So far, the 36-year-old Ibanez is hitting .359 with 7 HRs.
Mike Cameron/Milwaukee Brewers
Like Ibanez, Cameron seems to be getting better with age. Although he was mentioned in the Mitchell Report and he is 36 years old, Cameron keeps playing at a high level. Through May 2nd, he is hitting .333 with 5 HRs.
Orlando Hudson/Los Angeles Dodgers
Hudson was one of the last free agents to sign in the off-season. Turns out the Dodgers got a tremendous player. So far, Hudson is batting .337 with 19 runs scored. Also, he hit for the cycle a couple of weeks ago.
Nick Swisher/New York Yankees
Swisher has quickly become a fan favorite in the Bronx. He had a terrible 2008 campaign in which he hit only .219. Swisher has started the 2009 season by batting .312 and hitting 7 HRs.