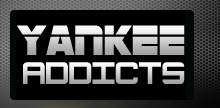 December 7, 2011 · Doug Rush · Jump to comments
Article Source: Bleacher Report - New York Yankees
Going into Wednesday, the New York Yankees winter had been very quiet.
At the baseball winter meetings in Dallas, Yankees GM Brian Cashman had not been very active.
However, it looks like he's been very stealth in his move-making.
According to Jon Heyman of Sports Illustrated and WFAN, the Yankees won the bidding rights for Japanese shortstop Hiroyuki Nakajima. The winning bid for the shortstop was roughly around $2 million, and now the Yankees will have 30 days to negotiate a deal for the Japanese infielder.
According to Ken Rosenthal of FOX Sports, Nakajima did have a preference of playing on the West Coast, so during the next 30 days may be tricky for the Yankees in negotiating a contract. They already have Derek Jeter locked up for another two, maybe three years, as the shortstop, and they do have Eduardo Nunez still on the team.
We do know the Yankees have been getting calls on the availability on Nunez, so if they do sign Nakajima, you might think Nunez could be dealt this winter.
Back on December 1, fellow Bleacher Report writer Robert Knapelspeculated on Nakajima being a potential replacement for Jeter in the futrure. Who knows if the Yankees actually see him as the next future shortstop or as a super utility infielder, similar to what Nunez serves as in 2011?
The 28-year-old Nakajima averaged close to 20 home runs and 80 to 90 RBI during his career in Japan, and he hit over .300. Numbers-wise, he looks like he could be a good fit into the Yankees lineup; but with Jeter on the team, if Nakajima signs with the Yankees, it looks like he will have to wait to be a starter.
Of course. there always is the possbility that Nakajima rejects the Yankees offer and stays in Japan.
Only time will tell in the next month to see if the Yankees can wrap up this guy with a contract and figure out his role for 2012.
It'll also be curious what they do with Eduardo Nunez going forward, too.
Stay tuned, Yankees Universe.
Read more New York Yankees news on BleacherReport.com