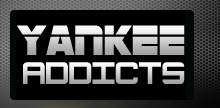 November 23, 2010 · Doug Rush · Jump to comments
Article Source: Bleacher Report - New York Yankees
In the beginning of November, the Yankees made getting Cliff Lee to New York a major priority.
First, they contacted his agent Darek Braunecker the very first day possible.
A couple weeks later, Yankees general manager Brian Cashman flew down to Arkansas to meet with Lee, his wife Kristen and Braunecker, mostly as a formal meet and greet.
Now, it looks as if the Yankees are making their first offer to the left-hander.
According to a story done by Yahoo's Tim Brown, "an industry source has said the Yankees have offered Lee a six-year deal worth $140 million, which could pay him around $23.3 million per season."
This report contradicts what Boston Globe reporter Nick Cafardo wrote, saying the Yankees were going to offer five years and anywhere from $115-120 million.
Brown did mention in his story that his source could not confirm nor deny the offer, especially from Lee's agent or the Yankees. Plus, the story was placed in the lower part of his column.
Now while this is all speculation, this could in fact be the Yankees making a very bold first offer to Lee, one that the Texas Rangers might not be able to keep up with.
According to that same unknown source, Lee is still holding out for that seventh year, similar to CC Sabathia's contract.
If the rumor does end up being true, I can't see Lee holding out for a seventh year, especially when the Yankees are offering so much money into the contract and one that other teams might not be able to match.
A lot of people don't expect Lee to sign until the Baseball Winter Meetings, which are from December 6-9. But this type of aggressive pursuit is nothing new to the Yankees.
When they were in pursuit of Sabathia, they offered him a $120 million deal on the first day of free agency, and because the Yankees could be in major need of Lee, they are showing a lot of the same aggressive actions that they did with Sabathia.
So now it becomes a question of truth: Did the Yankees really offer Lee the six-year deal?
Will Lee accept that deal?
Will the Rangers try to counter it?
How long will it take for Lee to make a decision?
These are all the many questions we will ask and wonder as the process continues.
Stay tuned, as this situation seems to be getting more interesting by the day.
Read more New York Yankees news on BleacherReport.com