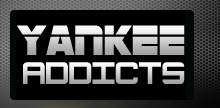 October 20, 2011 · Pete Schauer · Jump to comments
Article Source: Bleacher Report - New York Yankees
A right-handed ace from overseas may be eligible to make the move to the majors very soon, and has every club up in arms.
Sound familiar?
Players such as: Ichiro Suzuki, Hideki Matsui, Daisuke Matsuzaka, Hiroki Kuroda, Kei Igawa, Hideki Okajima and many more have all been exported to the US to play in the MLB.
While some have been successful (Suzuki & Matsui), others have been complete busts (Igawa) and others have underachieved (Matsuzaka & Okajima) compared to how they were projected to perform at the major league level.
But back to the topic– who is Yu Darvish, and why is practically every major league club drooling over the 25-year-old Japanese superstar?
The 6'5″ Darvish is currently the highest paid player in Japanese baseball, and rightly so. During his career with the Nippon Ham Fighters, Darvish has boasted a combined ERA under 2.00 in the past five seasons, to couple with a 76-28 record during that time.
The righty apparently comes equipped with six different pitches, including a slider, curve, sinker, change, knuckle curve, and a fastball that reportedly tops out at 95-97 mph.
As a member of the Japanese national team, Darvish competed in the 2008 Olympics and 2009 World Baseball Classic. Although he fanned 10, Darvish went 0-1 in the Olympics with a 5.14 ERA. Darvish won two games in the 2009 WBC, leading the the Classic with 20 Ks.
Under contract until 2014, Darvish has reportedly requested to be posted, but MLB teams should be cautious. While he has been a superb pitcher in Japan, there are many factors that can hinder his performance in the US, such as the quality of opponents and the change of lifestyle. As stated earlier, we have all been witness to the Japanese superstar who comes to the US and turns out to be a complete bust.
For now, it is time to sit back this offseason and watch the Darvish sweepstakes unfold.
Read more New York Yankees news on BleacherReport.com