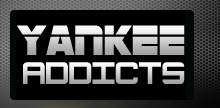 November 11, 2011 · Doug Rush · Jump to comments
Article Source: Bleacher Report - New York Yankees
For the past few weeks, we've floated around trade ideas for the Yankees to improve their starting rotation.
We've gone over the pros and cons on certain players and whether trading top prospects would be worth the move.
And now, it's time to toss another name into the ring: Florida Marlins ace Josh Johnson.
The 27-year old right-hander is one of the best young pitchers in the game, when he stays healthy.
His health, however, has been a major issue over the last several seasons.
Now, some of you might be thinking it's nuts to even suggest this name, considering the Marlins are heavily pursuing free agents like Albert Pujols, Jose Reyes and Mark Buehrle in their effort to make a major splash this offseason with their new stadium and new manager, Ozzie Guillen. They also are sending scouts to Cuba because they are interested in Cuban centerfielder Yoenis Cespedes.
Johnson also has two years left on his four-year, $39 million deal he signed in January of 2010. He's owed $13.75 million in 2012 and 2013, so if the Marlins were looking to free up some cash in order to land several of those players, maybe even all of them, trading Johnson to the Yankees could do so.
Now, I know you're also thinking Johnson is a major health risk and wondering if it would be worth trading for him, which is also a great point.
And once upon a time, A.J. Burnett was also a major health risk before coming to the Yankees, yet it didn't stop them from signing him, and he hasn't missed any time in three years due to injury.
Maybe he's just been cursed in Florida, and all he needs is a change of scenery. What better way to get a fresh start than with the Yankees?
What kind of deal, if the Marlins were looking for one, would it take to land the Marlins ace?
Top pitching prospect Dellin Betances would almost certainly have to be in there to start a deal, considering the Marlins are trading their best right-hander on the team.
I also think you would have to include Jesus Montero in this deal as well. If the Yankees really want the Marlins to hand over their ace to them, their top pitching and hitting prospects are going to have to be in the deal.
And for the potential that Johnson brings, I think I'd be all right with it.
You'd have to give Florida more to sweeten the deal, so maybe give them outfield prospect Slade Heathcott, throw in shortstop Eduardo Nunez, and hey, maybe even offer major-league ready starter Phil Hughes.
I'd even try to say to put Nick Swisher in the deal, but given the fact that Swisher and Guillen aren't the best of buddies back when they were together on the White Sox, that wouldn't work.
So a deal of Montero, Betances, Heathcott and Hughes for Johnson could be the proposal to Marlins GM Larry Beinfest.
Now, why would I suggest an injury-risk pitcher like Johnson for a trade idea?
Because he's better than C.J. Wilson.
And Mark Buehrle.
And Yu Darvish.
And Roy Oswalt.
And certainly Freddy Garcia and Bartolo Colon.
He's better than every other available option on the free agent market right now.
And considering he'll only make $13.75 million in 2012, that is money better spent acquiring Johnson than it is on Wilson or Darvish.
Last winter, the Yankees took the non-aggressive approach in free agency once they lost out on the Cliff Lee sweepstakes.
Yankees GM Brian Cashman can't be conservative again, sit back and watch other teams get stronger while the Yankees stand pat.
Because the Yankees as is, are good enough to make the playoffs and get knocked out of the first round, just like they did against the Detroit Tigers.
This winter, Cashman needs to be bold. He needs to make an impact move.
Trading for Johnson would definitely be that move.
But the question now is—are the Yankees willing to trade for Johnson?
And at the same time, are the Marlins willing to part with their ace in a trade?
Stay tuned, Yankees Universe.
Read more New York Yankees news on BleacherReport.com