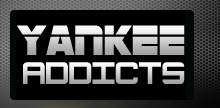 December 8, 2011 · Doug Rush · Jump to comments
Article Source: Bleacher Report - New York Yankees
The 2011 baseball winter meetings came and went, and a lot of the big names got crossed off in Dallas.
Albert Pujols signed with the Los Angeles Angels.
Jose Reyes signed with the Miami Marlins.
C.J. Wilson will join Pujols and also sign with the Angels.
Mark Buehrle and Heath Bell signed with the Marlins and will join Reyes in South Beach.
Yep, it seemed like the Marlins and Angels were the only ones doing business this week and landing a lot of the big names.
One team that seemed virtually invisible at the meetings in Dallas were the New York Yankees, which is very strange.
We know Yankees GM Brian Cashman is very interested in signing a starting pitcher, but he was very hesitant to go with the ones on the current market.
I think that will all change come next week.
Last night, it was announced that the Nippo-Ham Fighters of the Japanese baseball league will be posting Yu Darvish for all 30 MLB teams to bid on his services.
Ken Rosenthal of FOX Sports expects the Yankees, Texas Rangers and Toronto Blue Jays to all be interested in bidding for Darvish's services.
Adam Kilgore of the Washington Post also said the Washington Nationals will likely be involved in the bidding as well for the 25-year-old right-hander.
Buster Olney of ESPN said via Twitter the Yankees currently have lukewarm interest and are unsure whether they are going to pursue Darvish.
Cashman's got his poker face on. He's not showing his bluff at all on this one.
To me, if the Yankees go for Darvish, it all makes sense why they were very quiet this week in Dallas. And it makes even more sense why they are willing to take on some of A.J. Burnett's contract if a team trades for him this winter.
At first, I wasn't sure if Darvish was worth all the money, potentially going as high as $100 million between the bidding fee and the actual contract.
But the Yankees do have depth in the rotation with CC Sabathia, Ivan Nova, Phil Hughes, Freddy Garcia and Burnett if he doesn't get traded.
OK, so Darvish could potentially be expensive. But honestly, to the Yankees, it's only money, and it's not costing them top prospects, which is something the Yankees have not traded off this winter, like Manny Banuelos and Dellin Betances, the two top starting pitcher prospects in the Yankees farm system.
They could be ready either in 2012 or in 2013, but with the starters they have now, there's no rush to bring either up.
And if they sign Darvish this winter, there really will be no rush at all come 2012.
Now, I know some of you are hesitant because of 2007 and what happened with Daisuke Matsuzaka and the Red Sox and Kei Igawa with the Yankees.
I, too, was very hesitant with Darvish at first.
But now, I'm slowly changing my tune. From what I read about him, from the scouting reports, he could be a very solid number two pitcher for the Yankees behind Sabathia.
The Yankees and other teams interested in Darvish will have until 5 p.m. ET on Dec.14 to submit the highest bid to Darvish's team.
That money for the bid goes to the team alone, not to Darvish.
Whoever wins the bid then gets 30 days to work out a contract with Darvish, and if they fail to do so, Darvish would return to Japan and the money for the bid goes back to the winning team for no deal completed.
Given all the hype surrounding Darvish and the now pronouncing of him wanting to pitch in Major League Baseball in 2012, I don't think Darvish will be pitching in Japan.
The Yankees know they need to make an impact this winter.
As is, they are a good enough team to win the division and get to the playoffs.
But are they good enough to win a championship as is? No. We saw that in October against the Detroit Tigers.
If Darvish is as good as he is hyped up to be, then the Yankees should go all out for him.
At age 25, most pitchers would be just getting into their pitching rhythm in the majors with only a few years of experience under their belt.
Darvish has been pitching in Japan since he was 18, which was back in 2005. For a career, he's 93-38 with a 1.99 ERA.
In 2011, he was 18-6 with a 1.44 ERA and 276 strikeouts in 232 innings.
If Darvish can bring that to America and pitch that dominantly, especially for the Yankees, I'll gladly pay whatever it takes to land him.
Hell, I'll force Kei Igawa to return all the money the Yankees wasted on him for five years and use that in the posting fee.
Until now, Cashman has been very quiet and super discreet about his plans this winter.
Once Darvish is posted, I think we'll see exactly why he was being patient and didn't waste his money on mediocre pitching.
There's a good chance by next week Darvish could end up being a Yankee.
Can you imagine the media attention with the Yankees and Japan?
With Darvish's popularity in Japan, it would be like Hideki Matsui all over again—and Matsui worked out well for the Yankees.
I'd take the Matsui-version as a starting pitcher for the Yankees.
Stay tuned, Yankees Universe.
Read more New York Yankees news on BleacherReport.com