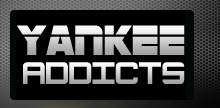 January 7, 2013 · Doug Rush · Jump to comments
Article Source: Bleacher Report - New York Yankees
The New York Yankees have zeroed in on the right-handed bat they want for 2013.
The only problem is, they have competition for his services as well.
It's been clear all winter long that the Yankees have had interest in free-agent outfielder Scott Hairston, but so do the New York Mets.
Wallace Matthews of ESPN New York has confirmed that the race for the 32-year-old will likely come down to one of the New York teams.
Yanks, Mets vie for Hairston espn.go.com/blog/new-york/…

— wallace matthews (@ESPNNYYankees) January 7, 2013
Hairston hit .263 with 20 home runs and 57 RBI in 134 games with the Mets in 2012.
With the Mets, Hairston would be an everyday player on a likely losing lineup as the Mets continue to rebuild, while on the Yankees, Hairston would be a fourth outfielder on a potential playoff candidate in the Bronx.
Hairston has been hoping for a two-year deal in a contract, but the Yankees have been shying away from anything more than a one-year deal this winter, and if the Yankees signed him, it would probably be for a one-year agreement.
In 2012, Hairston made a total of $1.1 million with the Mets, but considering he hit 20 home runs as a part-time player, he could be in line to get a decent raise as a free agent.
I think if the Mets offer him a second year then he's headed back to Queens for another stint with the Mets.
If it's a one-year deal, I could see the Yankees giving out a little more money to land Hairston for just 2013.
According to Matthews, Hairston's agent Casey Close said that Hairston is a few days away from making a decision on where he'll play next season.
If the Yankees don't land Hairston then the team will really be scrambling for a fourth outfielder, especially after the departures of Raul Ibanez and Andruw Jones in free agency.
It'll be interesting to see if Hairston comes to the Bronx or chooses to stay in Queens for 2013.
Stay tuned, Yankees Universe.
Read more New York Yankees news on BleacherReport.com