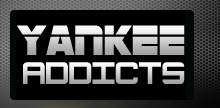 May 7, 2009 · Joey Corso · Jump to comments
Article Source: Bleacher Report - New York Yankees
You probably remember him as being one of the league's top pitching coaches on baseball's last dynasty. Yet as marvelous a job he did, during the darkest years in New York Yankee's history he was one of the league's top hurlers.
Mel Stottlemyre joined the New York Yankees coaching staff following the 1995 season alongside new manager Joe Torre. Expectations as always in New York were sky high, yet he and the Yankee's delivered winning the 1996 World Series.
Stottlemyre immediately lowered the teams ERA from the previous season from 4.65 to 3.84 and played an instrumental part in churning out the teams first 20 game winner, Andy Pettitte, since Ron Guidry did it back in 1985.
With Stottlemyre at the helm from 1996-2005, the Yankee's won an incredible four world series and six pennants. During his reign the team produced a 4.23 team ERA, a remarkable feat for a team that not only played in the American League, but in the East nonetheless.
Not only did he help produce two 35 years and older 20 game winners, David Cone and Roger Clemens, but under him, Mariano Rivera became one of the best closers of all time.
Stottlemyre left the Yankee's following the 2005 season citing personal disagreements with principal owner George Steinbrenner. It was a decision that deeply saddened all Yankee's fans who knew they were losing one of the top instructors in the game.
During the 1964 stretch run, the Yankee's called up 22-year-old pitcher Melvin Leon Stottlemyre Sr. Mel as he was come to known by, was a roaring success going 9-3 with a 2.06 ERA in 96 innings of work. Not only did he throw five complete games in just 12 starts, two of them were shutouts!
Although the Yankee's fell in the World Series in seven games to the St. Louis Cardinals, no one can blame the rookie. In his three starts including game seven in which he lost, he posted a solid 3.15 ERA and even out-dueled Cardinal's Hall of Fame pitcher Bob Gibson in game three.
Yes, the team was getting older, but with a new ace in Stottlemyre on board surely he would get another chance at a title. They were still the Yankee's, right?
From 1965-1974, a dozen seasons the Yankee's were not themselves. During this Dark Age, they compiled an overall record of 805-804. This is acceptable for some teams but it was nowhere close to meeting Yankee's standards.
By 1965, many of the old stalwarts from the early 1960's dynasty were either in sharp decline (Mickey Mantle and Whitey Ford) or completely gone (Roger Marris and Ralph Terry). The Yankee's had historically done a fine job finding good young talent to replace washed up veterans, yet this time the minor league system was bare.
As mediocre as the Yankee's were during this time, they had one of the top arms in the game in Stottlemyre. During his stretch of brilliance from 1965-1973 Mel was a certified workhorse, never pitching less than 251 innings in a season and only once posting an ERA higher than 3.22.
Relying heavily on a dominant sinker ball and pinpoint control, Stottlemyre put up stats numerous seasons that you can realistically compare with those of Bob Gibson and Sandy Koufax. However, even with five all star appearances to his name, he was consistently overlooked for a lack of strikeouts, posting a less than stellar career mark of 4.3 K/9.
Stottlemyre was released by the Yankees and never played again after hurting his rotator cuff during the 1974 season. At the time of his retirement he was only 32, allowing many to wonder what type of numbers he could of finished with even if he only played another couple seasons.
When historians and fans are debating about the best New York Yankee's starting pitchers of all time, Stottlemyre usually garners little to no consideration. People remember your contributions to World Series titles in this town and that's where he falls short to the likes of Whitey Ford, Waite Hoyt or Catfish Hunter.
Yet his body of work cannot be overlooked. With 164 wins and a career 2.98 ERA, it's not his fault the Yankee's were so average during his time. If anything, he saved them from being the laughingstock of baseball. For that, he should get some credit.
Very few had success like Stottlemyre as both a pitcher and a coach. Many however only remember him for the later, a start, but not enough. So come out Mel, and take a bow. You most certainly have earned applause.